American Queen Voyages to Provide Free Pre-Cruise COVID-19 Testing
by Dori Saltzman /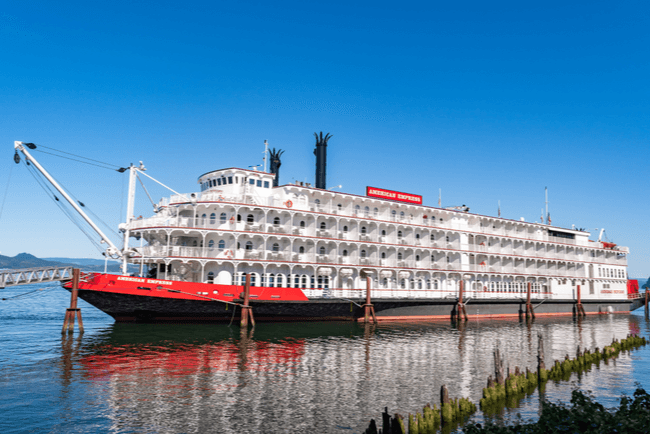 Starting March 19, American Queen Voyages is making it easier for guests to comply with pre-cruise testing requirements by providing free pre-cruise testing.
"The resounding feedback from guests and our travel advisor partners over the past two weeks is that people want to cruise now, without complications and uncertainty and our experience checks those boxes," said Shawn Bierdz, COO of American Queen Voyages. "As we roll out the Spring Savings Event, adding pre-cruise testing will make the experience even more seamless."
"Throughout our 10-year history, American Queen Voyages has understood the importance of the pre-cruise experience, which begins long before our guests step on the boat," said John Waggoner, founder, and chairman of AQV. "Including a free COVID-19 testing option at the pre-cruise hotel allows our guests to plan their shore excursions and onboard activities instead of the added stress of locating a testing site at home."
The pre-cruise COVID-19 antigen testing will be provided prior to embarkation at the included pre-cruise hotel. Guests may instead provide proof of a negative antigen test by an accredited third-party with results from within two days of embarkation if they prefer. PCR testing is no longer required. Full vaccination is still required.
The line is also offering a Spring Savings Event with offers up to $4,800 per stateroom in bonus savings on select voyage bookings made by April 30, 2022.
American Queen Voyages recently reached a 2022 single-day booking record on February 25, surpassing the previous high mark by 10%. The line also said that travel advisor inquiries were up over 20% for the second half of February. Plus, the company has received the most brochure requests in its history since releasing the 2022/24 Voyage Atlas.