Celebrity Reveals Flora Godmother and Other Galapagos Partnerships
by Jessica Montevago /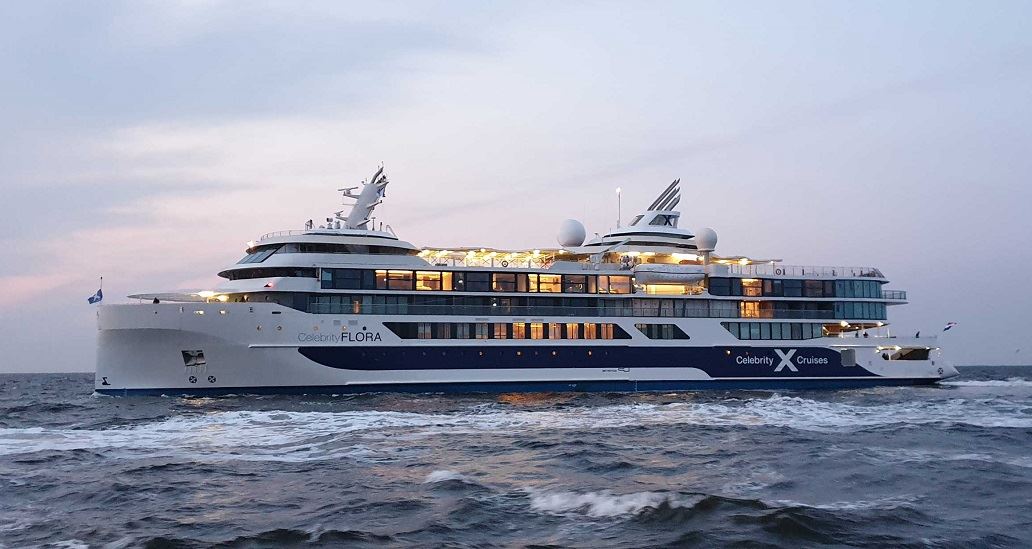 As Celebrity Cruises gears up for the debut of Celebrity Flora, the first ship specifically designed to sail the Galapagos, the cruise line revealed that the ship's godmother will be an Ecuadorian conservationist, Yolanda Kakabadse.
Kakabadse is the former president of the World Wildlife Fund and Minister of Environment for the Republic of Ecuador. She will name Flora on June 30, 2019, in the Galapagos; the ship is scheduled to depart from the shipyard in Holland on May 15.
Celebrity said it will work with Kakabadse to continue its efforts to reduce food waste. "I am proud to partner with a company that is committed to sustainability in the Galapagos and showing leadership on an issue critical to sustain this beautiful ecosystem, food waste," said Kakabadse.
Celebrity also announced two other partnerships, including a new design partnership with renowned Ecuadorian designer Adriana Hoyos, who will draw on local natural elements to complement the ship's design.
Celebrity Flora will also be equipped with oceanographic research equipment, known as an OceanScope, allowing scientists from University of Miami's Rosenstiel School of Marine and Atmospheric Science to conduct research onboard.

The Marina on Celebrity Flora in the final phases of construction at Shipyard De Hoop in Rotterdam, Netherlands.
The partnerships "help underscore our passion for protecting this beautiful archipelago," said Lisa Lutoff-Perlo, president and CEO, Celebrity Cruises. "Each of these new partners are helping shape a better tomorrow for our planet in one way or another – whether it's through the research, sustainable material sourcing, or conservation – and we couldn't be prouder to be a part of this sea change."
The 100-guest Celebrity Flora will join the line's other expedition ship, Celebrity Xpedition, and will sail from Baltra year-round. The vessel will make her first sailing on June 30, 2019, alternating seven-night inner and outer loop itineraries, with a selection of 10-, 11-, and 16-night packages.
The cutting-edge ship will feature Celebrity's signature outward-facing design concept, giving guests 360-degree views of the islands, and all-suite accommodations. Celebrity Flora will also have the first glamping experience at sea, new dining venues, an open-air stargazing platform, expert-led ecological seminars, and custom-designed Novurania yacht tenders that create a seamless sea-to-shore experience for guests.