Lindblad Expeditions Kicks Off Travel Advisor Roadshow
by Dori Saltzman /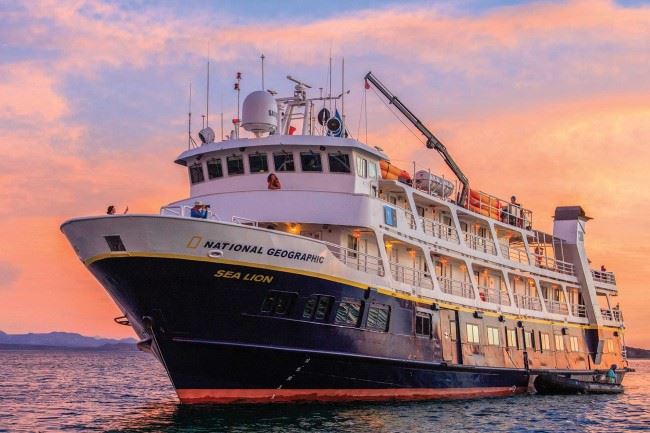 Lindblad Expeditions will kick off its seven-city Expedition360 travel advisor roadshow on May 11 in Washington, D.C.
"Every day we are transporting our guests to new, wonderful, and unexpected destinations around the world," said John Delaney, senior vice president of sales and revenue management at Lindblad Expeditions. "And now with our upcoming Expedition 360 roadshow, we're bringing Lindblad Expeditions to their cities. "The travel advisor is at the heart of our business, so this roadshow is an opportunity for us to bring the Lindblad Expeditions experience to their backyards and connect directly with them and their clients unlike ever before."
The roadshow encompasses four key pillars – training, service, technology, and appreciation – and features Lindblad's sales team, field expedition leaders, and naturalists. The in-person events are based on the line's Expedition 360 training platform and provides a full complement of resources travel advisors need to grow their expedition cruise business.
Roadshow cities and dates are as follows:
May 11: Washington, D.C. (The City Club of Washington)
May 16: Atlanta, GA (Piedmont Park Conservancy, Magnolia Hall)
May 18: Chicago, IL (Union League Club of Chicago)
May 31: Dallas, TX (Arts District Mansion)
June 6: Scottsdale, AZ (ASU Kerr)
June 7: Costa Mesa, CA (Orange County Museum of Art)
June 13: New York, NY (Lindblad Expeditions Corporate Headquarters)