Travel Advisors Breath Sigh of Relief over End of Inbound COVID-19 Testing
by Dori Saltzman /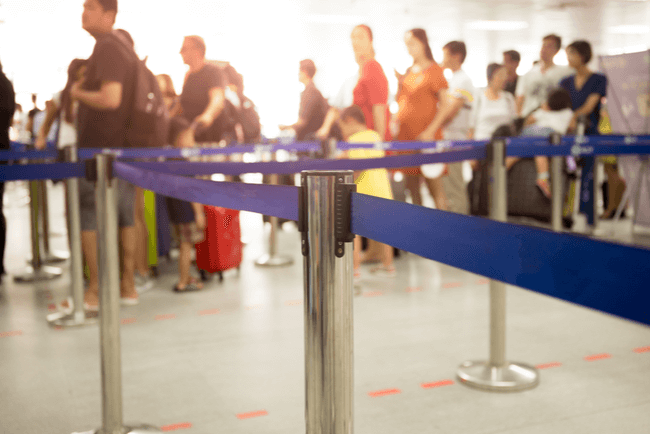 When asked about how they or their clients feel about the end of the U.S. inbound COVID-19 testing requirement, travel advisors kept repeating one word: relief.
"A huge collective sigh of relief from every guest I have spoken with," said Becky Smith, owner of Becky's Travel Biz, a TRAVELSAVERS member agency.
Richard Stieff, owner of a Cruise Planners franchise echoed Smith. "Clients are just starting to reach out. General consensus is a feeling of relief!"
And Justin Smith, president of The Evolved Traveler, a member of Ensemble Travel Group, told TMR, "I think lifting the COVID testing has brought a sigh of relief as much as any tangible results."
Jamie Jones, president of WhirlAway Travel, a Signature member agency, said word of the rescindment was the best news she could get on a Friday morning. "Our clients were so happy to hear that the testing requirement was lifted. We didn't have to field many questions – most just got it."
Dream Vacations franchise owner Rhonda Day agreed, as did Penny Rushing, owner of Four Points Travel, an independent agency in the Avoya Network.
"The clients that I have that are scheduled to travel this summer are thrilled," said Day. "I have been telling guests for a couple of months that we were hoping it would be soon, but when the days just kept passing I was starting to wonder."
"My clients are thrilled," Rushing said.
A Reason to Worry
The sense of relief is understandable. Both Stieff and Jones mentioned relatives that had recently gotten stuck overseas because of positive COVID-19 tests.
In Jones case' she and her mother were stuck in Slovenia for five days after her mom tested positive. They had trip coverage, and Jones enjoyed exploring Slovenia while her mom recovered.
For Stieff's aunt, the extension cost $4,000 because she had decline travel protection.
It's something many clients worried about.
"A group of us are going on a Princess voyage to Alaska next month and the biggest fear that most all guests had was when we fly back from Vancouver, they were very concerned about having to be quarantined for 'x' number of days before being allowed to fly home," Becky Smith told Travel Market Report.
In fact, some clients chose to take a five-hour ground transfer from Vancouver to Seattle before flying home, just so they could avoid the testing requirement.
Easier to Service Clients
The end of the inbound testing requirement didn't just provide advisors and clients a sense of relief. It also made advisors' jobs a little bit easier.
"It definitely makes my job easier in the fact of not having to advise my clients as to how and where to have their test taken and the documentation that is needed," Rushing told TMR.
"I have had a lot of 'what if' questions from guests, so those are finally put to rest," Becky Smith said.
"I have no doubt things will be easier," Stieff added.
But Day said there's still lots of confusion out there. "There is inconsistencies between what places need vaccines, cruise requirements and so on. Hopefully, as everything continues to loosen up, there will be less confusion."
Jones told TMR the biggest thing the dropping of the testing requirement did for advisors was lessen the burden of having to deal with clients getting stuck internationally, especially in a Europe that was already "bursting at the seams."
But she added that's just a drop in the bucket at time when advisers are still dealing with service issues from providers, longer wait times and cancelled flights.
Justin Smith also said the change makes "things easier for both advisors and consumers," but added, "I don't think anyone should be lulled into a false sense of security. While the new policy is in 90-day increments, it can change at any time if necessary."
He's also worried that because there's won't be a fear of getting caught and quarantined anymore people who are feeling ill will choose to travel, even if they might have COVID-19.
"I also think this has the potential to be a double-edged sword… We have to be cognizant of the fact that COVID is still part of everyday life."
Wave of Bookings Coming?
Justin Smith said, while it's a relief for many travelers, he doesn't think the change will result in the "tsunami of business" that some in the industry are predicting.
"First, everyone knew what the rules were, we've become accustomed to them, and once we saw the majority of outbound restrictions lifted, people wanted to travel. It was not my experience that the requirement to have a COVID test to return to the U.S. was a significant barrier to that. Second, the high cost of air right now will likely offset some of the bump advisors would otherwise see from the restriction being lifted."