Virgin Voyages Takes Delivery of Resilient Lady
by Dori Saltzman /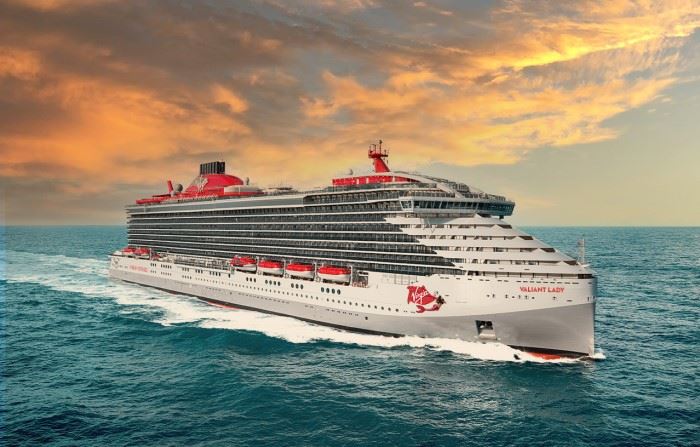 Virgin Voyages has taken delivery of its third "lady" ship, the Resilient Lady, though its first voyage is not scheduled until May 2023.
A near-twin to sister ships Scarlet Lady and Valiant Lady, Resilient Lady will offer the same laid-back, mostly-inclusive Virgin Voyages experience. The ship's 20-plus eateries, non-alcoholic drinks and Wi-Fi are all included in the cruise fare.
Resilient Lady sets sail on May 14 for its inaugural voyage around the Greek islands, making stops in Santorini, Rhodes, Bodrum and Mykonos before returning to Athens. It will continue to sail cruises throughout the Mediterranean and Greece before heading out in October on a 44-night repositioning cruise for a winter season Down Under.