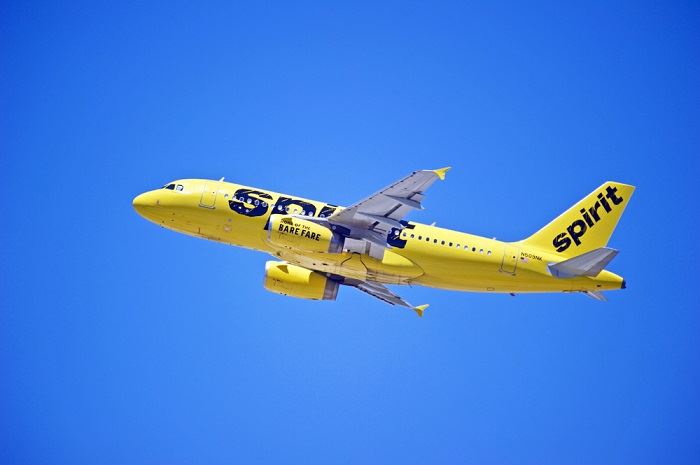 Ultra-low-cost carrier Spirit Airlines is officially flying from Idaho.
Spirit on Friday kicked off its new daily service from Boise Airport to Las Vegas, the airline's first service in or out of Idaho.
With the addition, Spirit has 70 flights each day into or out of Las Vegas, which gives Boise travelers more options for connections through Sin City, including to Atlanta, Chicago, Los Angeles, Orlando, Seattle, and more.
"Bringing More Go to the capital city of Idaho calls for a big celebration as we welcome Boiseans to experience our convenient options and low fares for the first time," said John Kirby, Vice President of Network Planning at Spirit Airlines.
Spirit is currently in the midst of being acquired by JetBlue, a deal which came after prolonged negotiations and a bidding war with Frontier. JetBlue will acquire Spirit for $33.50 per share in cash, including a prepayment of $2.50 per share in cash payable upon Spirit shareholders' approval of the deal. When the deal is finalized, the combined carrier will be the fifth-largest airline in the U.S.
However, there are still some regulatory approval procedures needed to be completed—Spirit had said that JetBlue's Northeast Alliance with American Airlines, which was heavily expanded over the past two years particularly out of New York and Boston, will make it difficult to gain the regulatory approval it would need for the deal to go through.