The CDC Won't Force Americans to Get a COVID-19 Test for Domestic Travel—Yet
by Daniel McCarthy /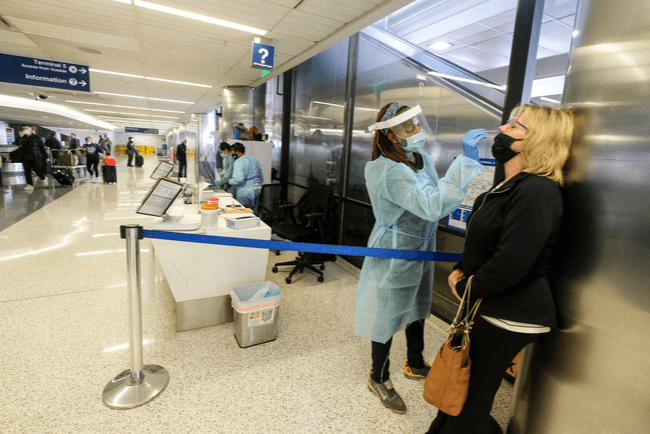 A potential new requirement that would force any U.S. traveler getting on a domestic flight to produce a negative COVID-19 test will not go into effect just yet.
According to a report in CNN, the U.S. Centers for Disease Control and Prevention (CDC) will not recommend a domestic travel testing requirement, though it says it is continuing to monitor "public health options for containing and mitigating spread of COVID-19 in the travel space."
Reports had circulated that the CDC was looking at implementing the testing requirement for anyone getting on an airplane in the United States (the CDC already has the requirement in place for inbound international travelers).
A number of travel organizations, including U.S. Travel, and major suppliers came out against the reported requirement after rumors swirled stemming from an interview Transportation Secretary Pete Buttigieg did with Axios on HBO.
Delta CEO Ed Bastian told CNN last week that the decision to put the testing requirement in place would not only damage the travel industry, but would put a massive strain on the country's COVID-19 testing infrastructure, causing a ripple effect that would only worsen the pandemic.