What's New at Wynn Las Vegas: Luxury in Focus
by David Yeskel /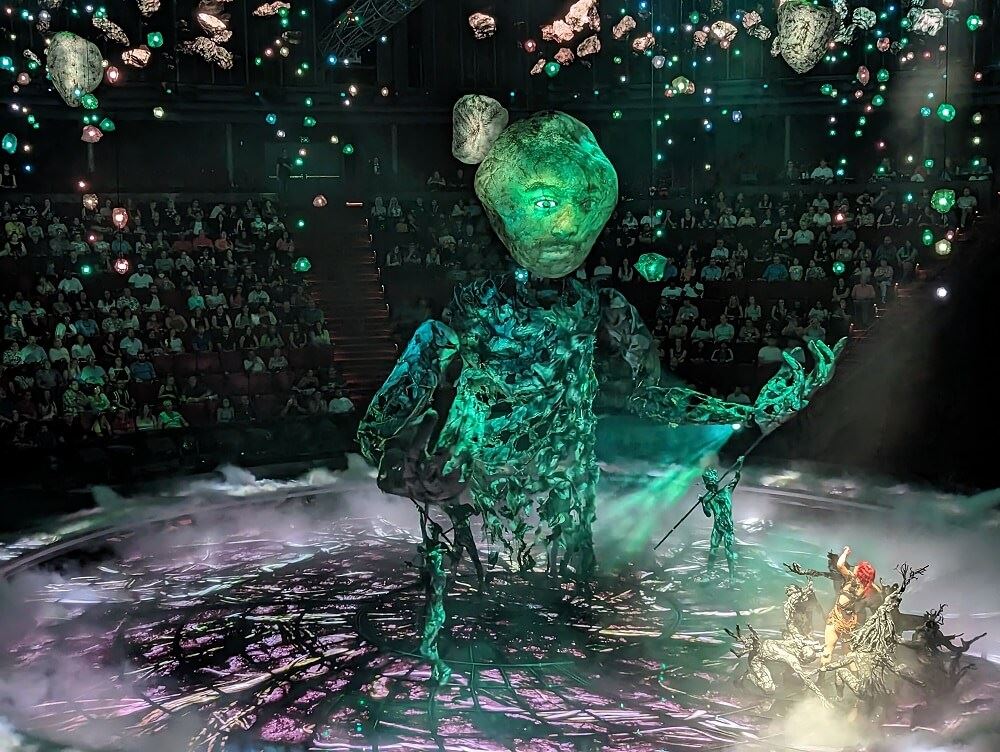 Catering to the demanding needs of today's luxury travelers isn't easy, which explains why management at Wynn Las Vegas continuously strives to refresh, improve and update the property's hospitality products to ensure they maintain a level of quality equal to - or better than - their peers in Vegas' competitive, top-end niche. The following is a roundup of notable enhancements that surfaced at the property in the last year and a half.
Fresh off of a renovation the company calls "the largest and most extensive design evolution ever made" to the Wynn Tower's guest rooms, suites, elevator lobbies, and corridors, the property feels even richer than in its previous incarnation. New fixtures, furniture, soft goods, and lighting in all accommodation grades feature soft colors and a mix of textures that evoke a residential feel. In the 640-sq.-ft. Wynn Resort King room (the property's entry-level accommodations grade) clients will appreciate the opulent quarters - especially the luxe bathroom. The new bath design features a clever architectural change: completely split vanities, bisected by the insertion of a multi-level, shared rack that provides ample storage space for all of our increasingly-necessary beauty products.
While the standard room sizes in the Wynn Tower Suites don't typically vary much from the Wynn Resort rooms (other than the suites themselves), the recent refresh added a more plush look, floor-to-ceiling mirrors, and four-poster beds to this hotel-within-a-hotel product. A gorgeous, floral-lined entryway flanked by koi ponds leads to the dedicated check-in area for Tower Suites guests, who enjoy complimentary breakfast in the adjacent, lovely Tableau Restaurant.
Wynn Living Well, Cocktail Collection, and new Mexican outlet all in focus
Wellness programs and Vegas' legendary excesses aren't necessarily mutually exclusive - they just need to be kept in balance, which is what the new Wynn Living Well program aims to do. The initiative offers guests curated health and wellness programs at the resort, ranging from Tom Brady and Alex Guerrero's TB12 method to golf at Wynn Golf Club, custom IV therapies at NutriDrip, and in-room workout videos from Amanda Kloots. Chefs throughout the property have also created special Wynn Living Well menus to highlight nutritious culinary offerings.
The resort's cocktail collection on the Lake of Dreams has been upgraded and expanded with a trio of venues all located within sight of each other. Overlook Lounge (the former Parasol Up), Bar Parasol (formerly Parasol Down) and the newly-created Aft Cocktail Deck all have different personalities, but the latter is certainly the most interesting space. With a nautical theme that vaguely hints at a New England summer scene, this outside venue pushes right up against the Lake of Dreams, creating an almost surreal, summerlike feel - all year round.
But the changes aren't all on the Wynn side of the house. Over at Encore Las Vegas, Casa Playa - a new Mexican dining concept (in the former Elio space) that features coastal cuisine found in Mexican seaside communities - welcomes patrons in a colorful, bright venue to dine and imbibe from a comprehensive tequila and mezcal menu.
And well-accustomed to Vegas' dramatic architectural touches, I was still suitably impressed when I walked into Delilah, the resort's throwback supper club, on a busy weekend night. With a grand, expansive interior that evokes a 1950s-era movie set, Delilah buzzes with an energy - and a vibe - that I don't often encounter in Las Vegas.
"Awakening" Creating a Buzz
As a replacement for "Le Reve," Wynn's beautiful, aqua-fantasy production that closed during the pandemic, the property has unveiled a worthy - and no less spectacular - successor: "Awakening." A large-scale, dazzling production that underwent a major revision shortly after opening, "Awakening" is now a hit, as the sum of its components - a huge cast, myriad special effects, magic, music, dance, giant puppetry and a stage that moves in seemingly infinite variations - all come together spectacularly. The mythic adventure story follows three main characters as they move through fantastic realms in a quest to reunite Light and Darkness, but the narrative is merely a means to thread together the gorgeous visuals, music, dancing, and effects. The "Water Realm" scene, in particular, is so realistic that you'd swear the entire theater is under the surface, while a giant tree creature's sudden appearance in the
"Earth Realm" seemingly comes out of nowhere. And although both scenes are massive in scale, they're handled with incredible grace and beauty. Meanwhile, each of the 360-degree theater's 1,600 seats is bracketed by two speakers, creating what the producers call a "3D sound effect." All together, "Awakening" is an epic spectacle in true, over-the-top Las Vegas fashion, and it's certainly the show of the moment on the Strip.
Forbes Travel Guide Award Haul
Equally impressive are the recent accolades from Forbes Travel Guide, which honored the property with seven Forbes 5-Star awards - five more than any other Las Vegas casino resort. The award-winning products (and their respective categories) for 2023 are: Wynn Las Vegas (hotel), Wynn Tower Suites (hotel), Encore Las Vegas (hotel), Encore Tower Suites (hotel) The Spa at Wynn (spa), The Spa at Encore (spa) and Wing Lei (restaurant) - the only Chinese restaurant in North America to receive that award this year. My recommended meal at Wing Lei - the 6-course Imperial Peking Duck Tasting dinner ($138.88) - is a perfect example of what the combination of a talented chef, a professional and doting dining room staff, and elegant ambiance can achieve when all of those pieces come together in seamless, flawless and delicious synergy.