Air Canada to Partner with Cirque du Soleil
by Daine Taylor /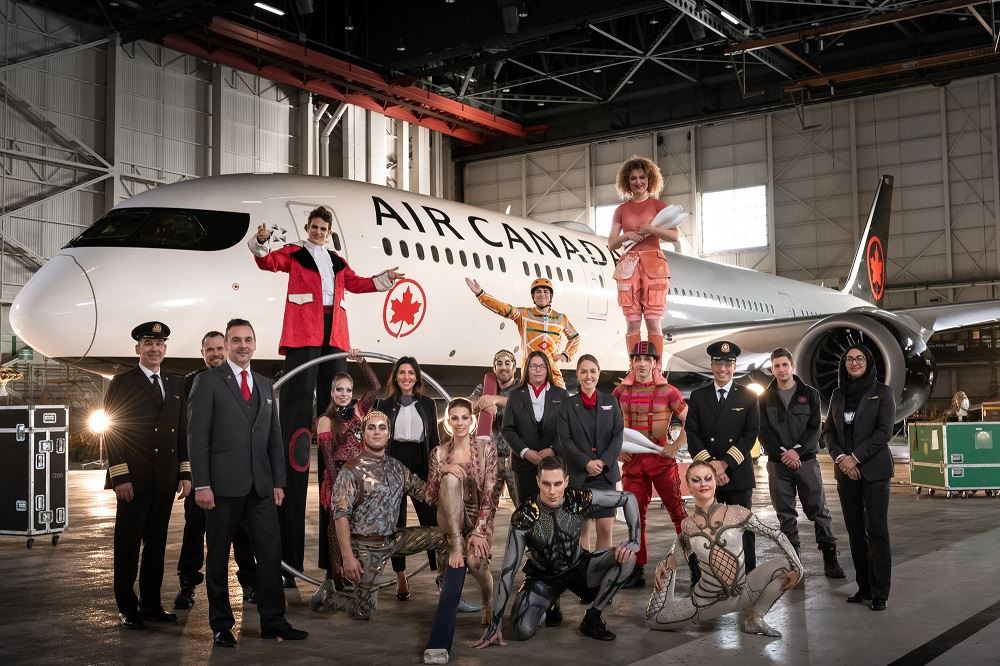 Air Canada recently announced a new partnership with Cirque du Soleil Entertainment Group, the largest contemporary circus producer in the world.
The multi-year agreement designates Air Canada as Official Airline for all of the company's Big Top and Arena shows for Canada, the U.S., Europe, and select countries across the globe.
As part of the deal, Air Canada will create an exclusive lounge space accessible to guests at European and Australian Big Top shows. Additionally, the partnership will feature a robust hospitality package, onsite brand presence across all territories, and a branded experience at select Big Top shows in North America.
"We take pride in bringing more Canada to the world every time we fly and incorporate our passion for homegrown companies thriving on the world stage in our sponsorships," said Calin Rovinescu, President and CEO for Air Canada.
"For us, Cirque du Soleil represents the perfect mix of Canadian roots and global pedigree, and this partnership speaks to the two brands' shared values and commitment to delivering a premium experience to our customers around the world."