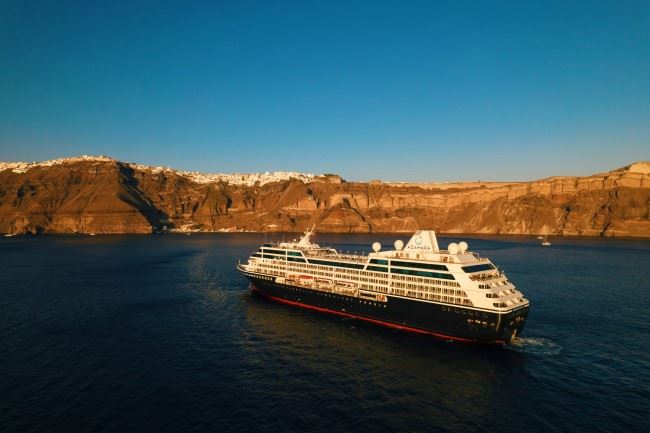 With the return of Azamara Journeys last week, the cruise line has returned to full fleet operations.
"I am beyond thankful to our hard-working team and dedicated crew members for all the incredible work and effort that brought us to this exciting moment," said Carol Cabezas, president of Azamara. "Thanks to them, our four-ship fleet are all sailing for the first time ever, allowing us even more opportunities to immerse our guests in the smaller ports and hidden gem destinations of the world."
Azamara's newest ship and the fourth in its fleet, Azamara Onward, celebrated its launch with a naming ceremony in Monte Carlo on May 2.
In 2022, Azamara ships will visit 362 ports around the world, with 392 overnights stays, 862 late nights and 3,000 shore excursions of which nearly 1,000 were created since the pandemic began.