Silversea Cruises Introduces Direct Charter Flights to the Arctic
by Dori Saltzman /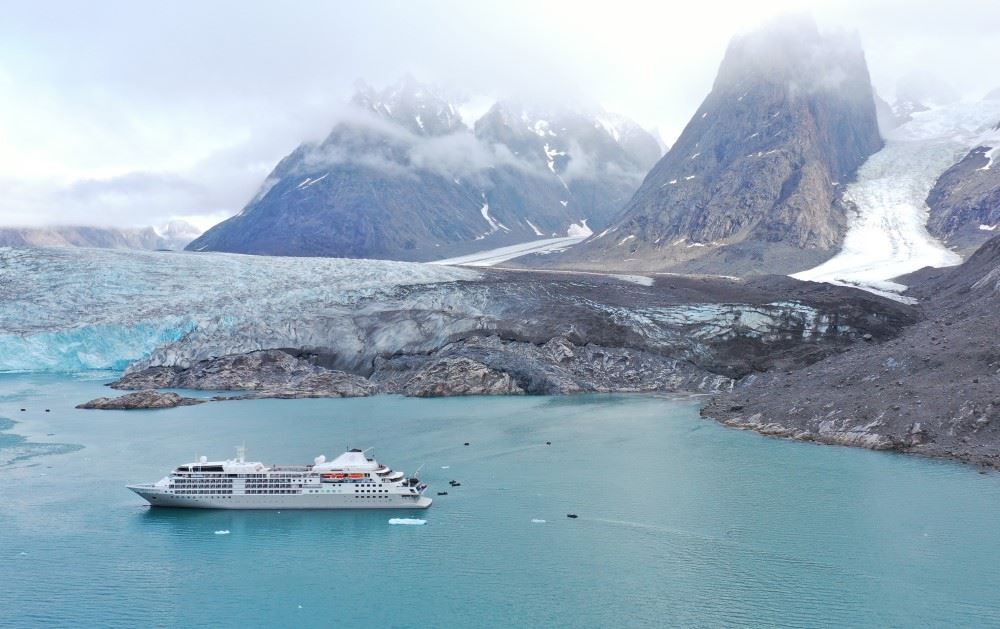 Silversea Cruises is making it easier for North American cruisers to get to the Arctic with direct flights to embarkation ports in the Arctic from London, New York, Montreal and Oslo. The charter flights are available for 28 Arctic and Greenland sailings in 2023 and 2024. On these select sailings, guests will enjoy private transfers to and from the airport, connections via London, New York, Montreal and Oslo, and help from Silversea representatives throughout the journey.
The program is open to both Silversea's door-to-door and port-to-port guests, who will fly to the Arctic on private charter flights, with enhanced service throughout including food, premium beverages and bespoke in-flight entertainment. When required by the itinerary, overnight luxury accommodation will be included as a standard with both types of fares. Once in the Arctic, guests will be transferred to their vessel.
"Silversea is committed to innovation and we are always looking for ways to enhance the travel experience for our guests, including the pre- and post-cruise journey," said Massimo Brancaleoni, senior vice president of global sales at Silversea Cruises. "Complementing our private executive transfers between home and the airport, our new offering of private charter flights will allow our guests to focus on enjoying their Arctic adventure from the moment they leave their homes."