Playa Hotels & Marriott Partner on Punta Cana All-Inclusive
by Daniel McCarthy /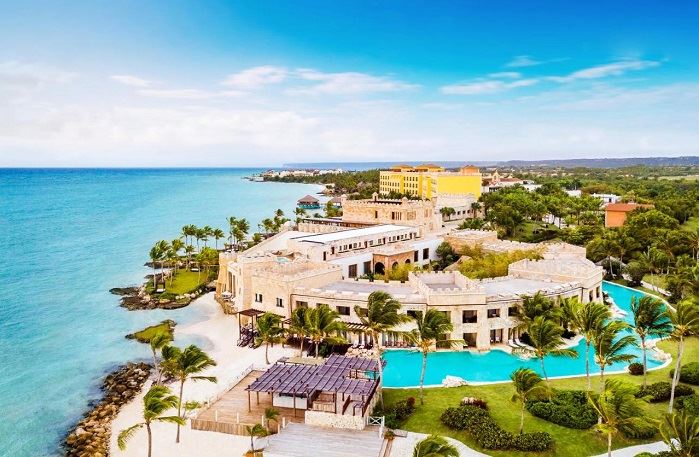 Playa Hotels & Resorts and Marriott International are set to debut Marriott's first all-inclusive in the Dominican Republic with Sanctuary Cap Cana, a Luxury Collection Adults All-Inclusive Resort.
The resort is the former Sanctuary Cap Cana, which will reopen this summer under The Luxury Collection Brand through the partnership between Marriott and Playa, the first-ever partnership between the two that will see Playa manage the resort under the Marriott brand.
It will join Marriott's growing portfolio of all-inclusives, which currently sits at 28 total properties.
The resort will welcome guests in the Cap Cana neighborhood of Punta Cana, an area known for its pristine beaches. The resort will offer 325-rooms, five a la carte restaurants, six bars, five pools, and its own nightlife section called Sanctuary Town.
The location is just a short distance from the "Punta Espada" golf course designed by Jack Nicklaus, along with a marina with more than 150 slips accommodating yachts, and a world-class equestrian center.
"We are thrilled to bring our first The Luxury Collection all-inclusive brand extension to the Dominican Republic and we are grateful to the Martínez family for developing such a unique resort," said Laurent de Kousemaeker, Chief Development Officer, Caribbean and Latin America, Marriott International.
"We are also excited for the opportunity to work with Playa Hotels & Resorts, a very reputable all-inclusive operator."
"In our first joint venture with Marriott International, Sanctuary Cap Cana is the perfect choice for the level of style and sophistication that has made Marriott's The Luxury Collection resorts the standard-bearer for unique, one-of-a-kind vacations," said Fernando Mulet, Executive Vice President, and Chief Investment Officer, Playa Hotels & Resorts.