ACTA Alberta Chapter Hosts First Dine Around for Advisors
by Geraldine Ree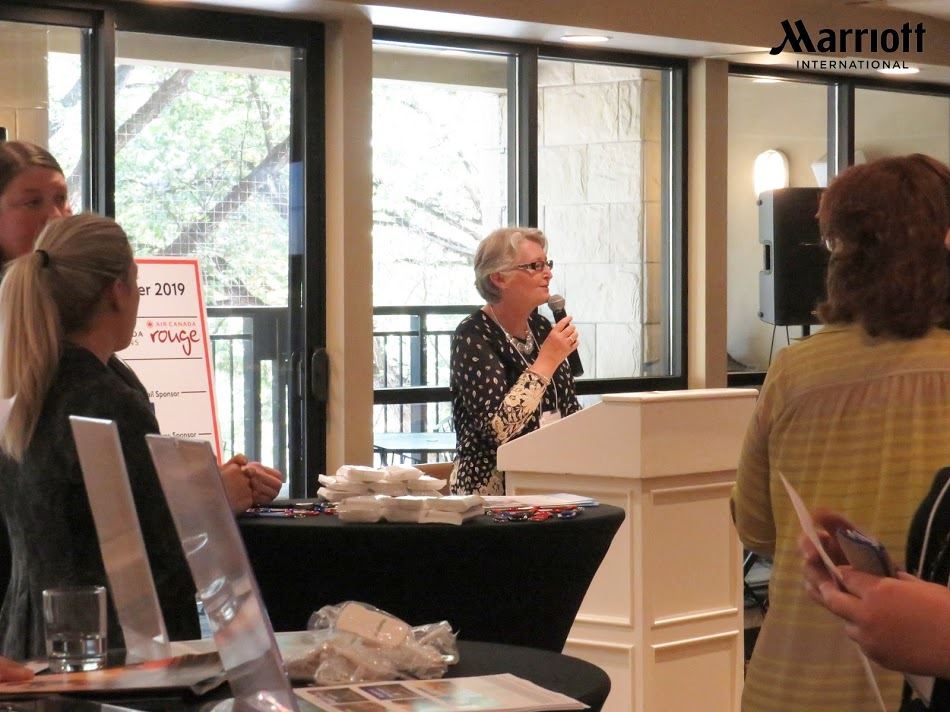 Members and guests of the Association of Canadian Travel Agencies (ACTA) Alberta enjoyed an evening of networking at the first ACTA Dine Around – a progressive dinner event with three stops.
The group started out with cocktails at the Mettera Hotel, followed by a lively Mediterranean dining experience next door at Yanni's, then capped off with sensational sweets across the street at Chianti's.
This was the first time in years that ACTA moved away from the traditional, full-day golf tournament. Last years' event was canceled due to rain. According to attendees, avid golfers will miss the full day on the course, but most agreed that this new format was a terrific way to maximize the networking for everyone.
"I thoroughly enjoyed the ACTA event in Edmonton. Always great to catch up with industry colleagues and friends," said Kimberley Wood, national director, at Transat Distribution.
Another guest, beaming from her good fortune at the event, was Laura Nault, from Expedia CruiseShipCenters, St. Albert. Laura scooped up two passes to fly with Air Canada anywhere in North America, including Hawaii.
In between all the festivities, Doreen Lynch, VP of membership, took a few minutes to share how ACTA continues to forge new pathways on behalf of travel agency owners. ACTA is continuing its efforts to help all advisors sell insurance in Alberta. They are lobbying the government for a "user pay" model for the compensation fund in Ontario. And, at the request of members, the organization has dedicated resources to help communicate the value to travelers of booking with a travel agent, through social media content.
Agents can take advantage of these and other helpful tools on the ACTA online campus. To find out more about becoming a member of ACTA, go to www.ACTA.ca.