ACTA Calls for Advisors and Agencies to Support Association
by Daniel McCarthy /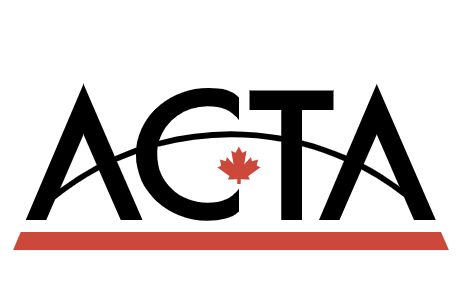 In a message on Thursday morning, the Association of Canadian Travel Agencies (ACTA) called on Canadian travel agencies, agents, and independent contractors to join its effort to continue secure aid and support from governments and regulators until a full travel recovery is possible.
"ACTA is asking all travel agents, independent contractors, and travel agency owners to consider joining ACTA now – so that ACTA can continue to lobby on behalf of all travel agents and travel agencies," the statement read.
ACTA has been a major force for the travel trade in Canada since the start of the pandemic and has been able to help its members and non-members alike in securing financial aid from the government after travel's initial shutdown.
ACTA said that even though some recovery has taken place, the industry continues to hurt and continued aid and support is still needed.
"Individual companies cannot effectively lobby governments or regulators. You need to organize to be heard," ACTA President Wendy Paradis said. "Yes, individual voices do also play a part in lobbying efforts, but having one voice speak for the industry is essential."
"We know that all travel agencies and travel agents are having to prioritize spending due to dramatically reduced revenues. But ACTA cannot exist without its members and we know that all travel agencies and travel agents have benefitted from our lobbying efforts in 2020.
"We are asking every travel agency and travel agent to please consider joining ACTA now, so that we can continue to fight for you in 2021," she added.
Aside from supporting its advocacy effort, joining ACTA also gives members access to education and certification programs, supports ACTA's effort to promote using agents to consumers, and offers money saving tools for businesses including saving on merchant fees from credit card companies and ACTA Protect insurance program.
"If ever there was a time for a travel agency association to prove its worth, it was in 2020 and ACTA worked tirelessly throughout the year to bring aid and relief to travel agencies and agents," Brian Robertson, the president of Canada West at Direct Travel said.
"That works needs to continue as the government restrictions on travel continue – the latest being a requirement for a negative COVID test for all returning passengers."
For more information, agents can head to ACTA's homepage here.