ASTA Gearing Up for 2020 After Finishing 2019 With Big Legislative Wins
by Daniel McCarthy /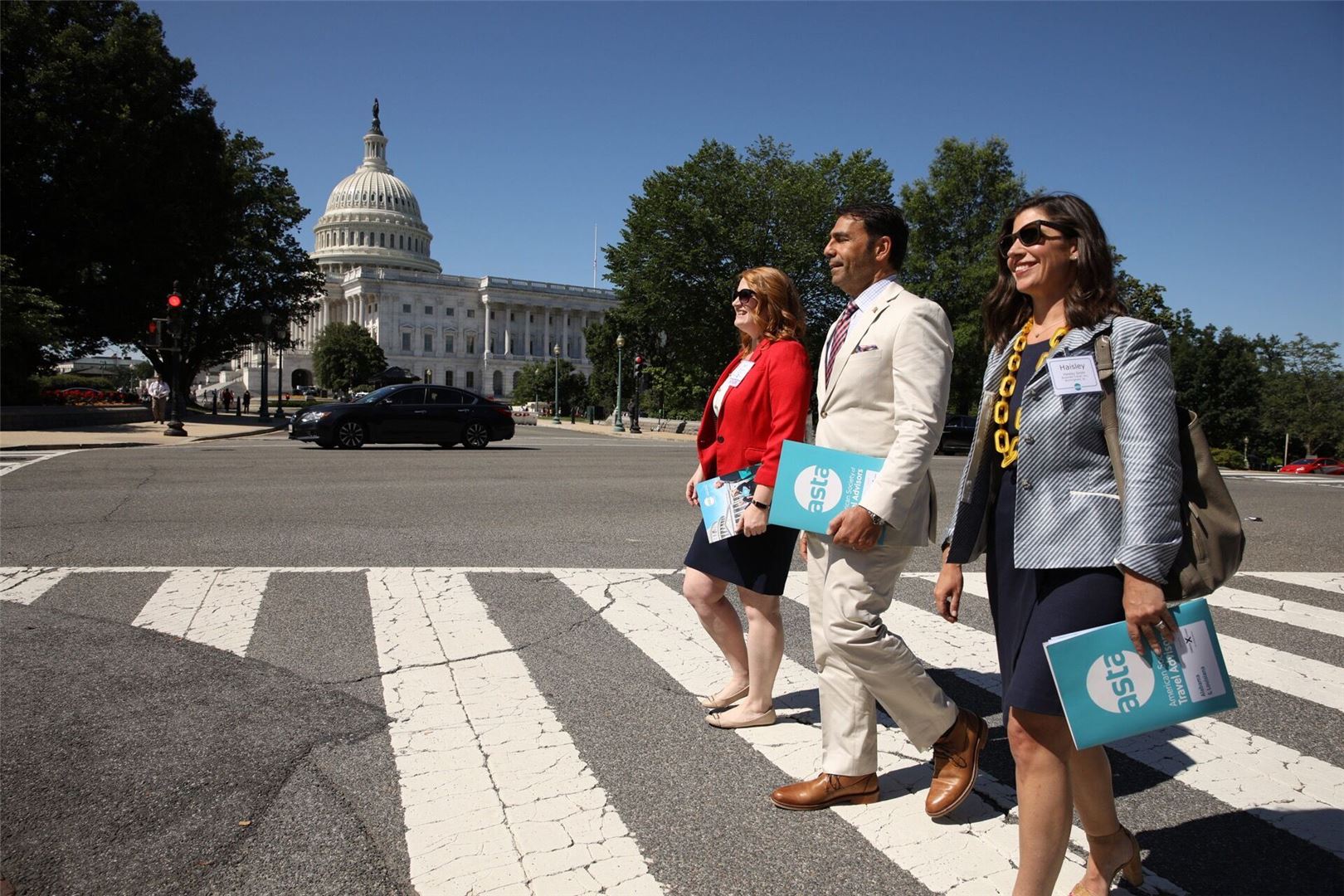 The American Society of Travel Advisors (ASTA) has come a long way in the last two decades. In 2012, the organization was able to raise $75,000 for its Political Action Committee (PAC). This year, during its annual advocacy dinner at its Global Convention in August, it was able to raise that same amount in just one night.
"It is tremendously gratifying to see the tangible impact ASTA PAC is making for our thriving advisor community," Jennifer Wilson-Buttigieg, co-president of Valerie Wilson Travel and co-chair of ASTA's Government and Political Affairs Committee, told Travel Market Report.
Year-to-date, ASTA has raised $412,000 for its PAC. And while ASTA scored a lot of support from suppliers, including a big donation of $50,000 from Royal Caribbean International during ASTA's Advocacy Dinner, its strength in numbers has come from smaller donors, including its advisor and agency members.
Out of the 651 donations that ASTA PAC has received this year, 505 have come from donors giving $100 or less (78%). The PAC, even with the increasing support of suppliers and other large agency groups, is still a grassroots movement, with a lot of support coming from the individual donor, including much coming from advisor ICs.
That money has gone to help ASTA fight legislative battles that resulted in big wins this year. Perhaps the most notable win was the exemption that ASTA, along with other members of the industry, was able to secure in California's Assembly Bill 5 (AB5) that allowed the state's advisors working independent contractors (ICs) to continue to do so.
"ICs are the fastest growing part of our industry," Wilson-Buttigieg said. "By being able to stop that, it's been beneficial to every component of the industry. The bill would have allegedly gone through many of the 50 states."
According to Wilson-Buttigieg, that win, along with other legislative wins and focuses, including Texas Hotel Tax, Connecticut Sales Tax, Nebraska Sales Tax, and Washington B&O Tax, and more, was partly possible because of the strength of ASTA's PAC.
Now, with more battles ahead, including two ongoing in New York and New Jersey that would produce a result similar to what ASTA was able to avoid in California, the organization needs support more than ever.
50-state strategy
Despite the success, ASTA is not "resting on its laurels," Wilson-Buttigieg said.
"2019 was a fantastic year, and we thank everybody, but we have so much more work to do and it's all about engagement," she told Travel Market Report.
Part of that is a continued drive to strengthen its PAC. Another is to continue to raise awareness of the profession, and the increasing strength of the agency channel, among lawmakers.
The message is "the reiteration that travel advisors are not only existing, but thriving," she said, adding that it's not only about making the presence known when things like AB5 are coming up.
"It's our responsibility to become resources and be known with our congresspeople so they know who we are. As travel companies, we are continuing to grow and all that helps both our local constituents and local economy. We don't just want to go to them when there's a problem, we want them to go now," she said.

One thing that advisors can do, aside from joining ASTA, is to get involved in ASTA's Legislative Day, which is currently scheduled for Feb. 3 and 4 in Washington, D.C.
Legislative Day is the opportunity for the entire industry to make its presence known on Capitol Hill. The goal this year is to bring advisors from all 50 states to D.C. to meet with lawmakers.
Currently, according to ASTA's Eben Peck, 75 advisors from 23 different states are registered.
"We are still in search of representation from the following states, where we've never had an attendee: Alaska, Arkansas, Maine, Mississippi, Oklahoma, Rhode Island, South Dakota, Vermont, and Wyoming," Peck said.
ASTA has scholarship opportunities available for advisors who want to attend.