ASTA Marks 2019 With Legislative Wins, Battles, and a Record PAC
by Daniel McCarthy /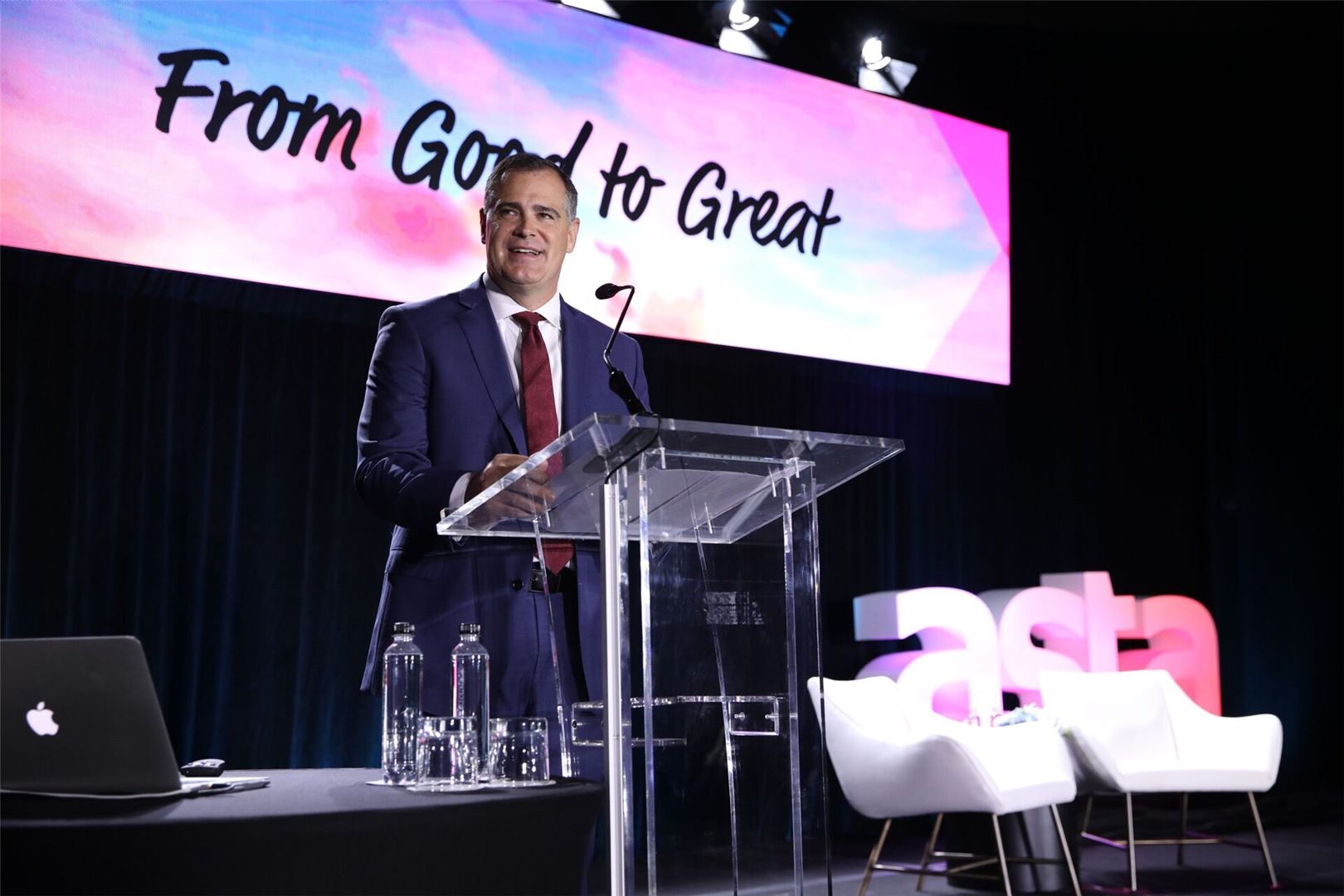 The American Society of Travel Advisors (ASTA) marked this year's Global Convention at the Diplomat in Fort Lauderdale by reflecting on a year of changes, examining its wins and losses legislatively, and taking stock of what's to come the rest of 2019.
ASTA is a year-and-a-half into the rebrand from "agents" to "advisors," and it's still something that the organization is actively pushing, both on the trade and consumer side. Part of that push is a focus on Millennials and on generating content that will resonate with today's traveler.
ASTA launched a Vacation Do-Over Contest earlier this year, and announced the winner earlier this month. That contest, according to ASTA's Erika Ritcher, was designed to help push consumers to TravelSense.org, ASTA's website where travelers can find verified travel advisors.
"We said we need to show the world the value of a travel advisor, and we hope by putting that content on the website, we're going to keep people on TravelSense.org more and more," Ritcher said.
"This is going to be the first of many years of doing something like this, because we're in a space where we have to show — we can't just write press releases; we have to engage with the traveler."
Lobbying efforts
Four big wins in court on state tax issues — Texas Hotel Tax, Connecticut Sales Tax, Nebraska Sales Tax, and Washington B&O Tax — helped ASTA and its partners save the advisor community more than $36 million in taxes across the country in 2019.
ASTA was the driver behind a lot of the influence that helped get those wins. For the Texas bill, ASTA's letter-writing and phone-call campaigns helped get more than 1,000 advocacy messages to state legislators, and similar campaigns in the other states helped sway opinion and save advisors money.
ASTA is still "hoping for the best" for the future of AB5 in California, the bill that would eliminate travel agent independent contractors, but is preparing for the worst. AB5 passed a key California Senate Committee last month, and the deadline for a full Senate vote is Sept. 13. Governor Gavin Newsom would be expected to sign the bill into law by Oct. 13, and the law would go into effect Jan. 1, 2020.
"I think the responsible thing for us to do is to figure out what kind of options are viable for our members who are effected," ASTA's General Counsel Peter Lobasso said.
ASTA is still hopeful for an exemption for advisors to be added to the bill before it officially becomes law, and is taking confidence from what happened with the DOL's overtime ruling three years ago, but is still doing whatever it can to both pressure lawmakers over the next few months and to prepare for what happens if the bill passes.
"We are very concerned about it. We've thrown everything we possibly can at it and had some wonderful help from all of our partners," Lobasso said. "It's not the end of the world. We can figure out what we need to do as far as giving guidance to our membership. There's a lot of different guidance that is available that we plan to make available to our members.
"The message here is that ASTA, as the national trade association, is going to be with them every step of the way to ensure that this disruption is as minimal as possible."
ASTA's Executive Vice President Evan Peck said, "We are applying pressure in the most effective way possible. We're also getting their attention. They're hearing us."
One of the more effective ways for ASTA to promote advisors and to pressure legislators is to meet with lawmakers in person, which is the drive behind ASTA's annual Legislative Day. This year's Legislative Day in June was the biggest it's ever been, growing from under 30 advisors in 2014 to 175 in 2018.
Next year's Legislative Day is planned for earlier than usual, and will take place in the beginning of February.
ASTA also marked 2019 as a record year for its Political Action Committee (PAC). About ten years ago, ASTA PAC was generating about $40,000. This year, ASTA has already surpassed its goal of $300,000, including a big donation of $50,000 from Royal Caribbean International during ASTA's Advocacy Dinner this week, and another one of $25,000 from Crystal Cruises. With four months left in 2019, the PAC is currently over $400,000.
"Money talks in D.C. and we have a strong PAC right now," Peck said. "I'm very proud of that."