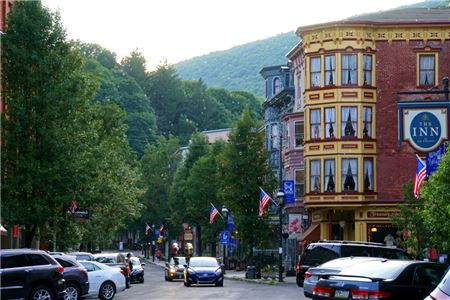 The American Society of Travel Agents (ASTA) is asking travel agents to rally against a legislation moving through the Pennsylvania House of Representatives that expands hotel occupancy taxes.

The bill (H.B. 1511) would enforce the state's six percent hotel tax on travel advisor service fees connected to Pennsylvania hotel bookings, ASTA says, because the bill makes no distinction between "online and offline or OTC versus brick-and-mortar agency." Instead, it defines a "booking agent" as "a person or entity that facilitates the booking of occupancy."

ASTA says while this proposal is aimed at large, out-of-state online agencies, these new taxes will detrimentally impact traditional brick-and-mortar travel advisors.

Proponents of the bill say it will bring the state millions of dollars in additional revenue, as the state tax code currently lets online travel companies relinquish less in sales tax than hotels do for a room that costs the same to consumers.

Pennsylvania's Hotel Occupancy Tax specifies that the tax be assessed on the amount hotels receive from the transaction, and as a result, online travel companies are taxed at the lower-cost wholesale level.

The new bill would impose hotel occupancy tax at the final point of sale, reflecting the actual price paid by the consumer.

"ASTA's long-held position is that this revenue, already subject to federal and state income taxes, should not be taxed a third time through taxes traditionally applied on hotel room stays," the company addressed in its letter to legislators. The organization is asking the over 2,000 agents who live in Pennsylvania to contact their state representatives.