Airline Tickets Could Cost Double Depending on Day of Purchase, Destination
by Richard D'Ambrosio /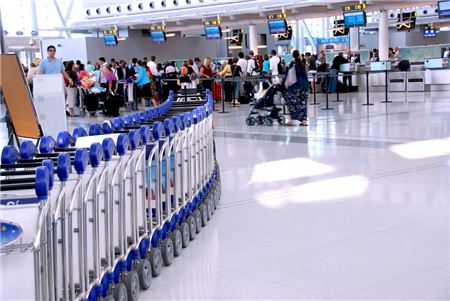 Travelers could be spending as much as 120 percent more for airline tickets depending on where they are flying to, what days of the week they purchase, and how far in advance they book, according to a new study of more than one billion flights.
For its 2018 Air Outlook, subtitled "Unlocking how to save money on flights," the Airlines Reporting Corp. (ARC) and Expedia found that the premium paid for purchasing on the most expensive versus the cheapest day of the week ranged from 15 to 120 percent for international flights, and 8 to 27 percent for domestic flights.
For most international flights, purchasing on a Sunday and departing on a Thursday or Friday is optimal. (The two companies found that the highest average ticket prices for international economy flights tend to be posted on Fridays.)
"This is likely driven, in part, by corporate traveler buying behavior. Corporate travelers and those who book their travel are less likely to book business travel when they are off work/over the weekend," the two companies said in the study.
Data from Egencia, a corporate travel management company owned by Expedia, suggests that more than 80 percent of corporate premium cabin tickets are booked to depart Monday through Thursday.
Premium domestic and international departures on Friday or Saturday tended to have the lowest average ticket prices across geographic regions, with the most expensive versus the cheapest day of the week ranging from 9 to 43 percent higher for international flights, and from 5 to 30 percent higher for domestic flights.