Atlas Ocean Voyages Takes Next Step Toward Debut with World Navigator Float Out
by Daniel McCarthy /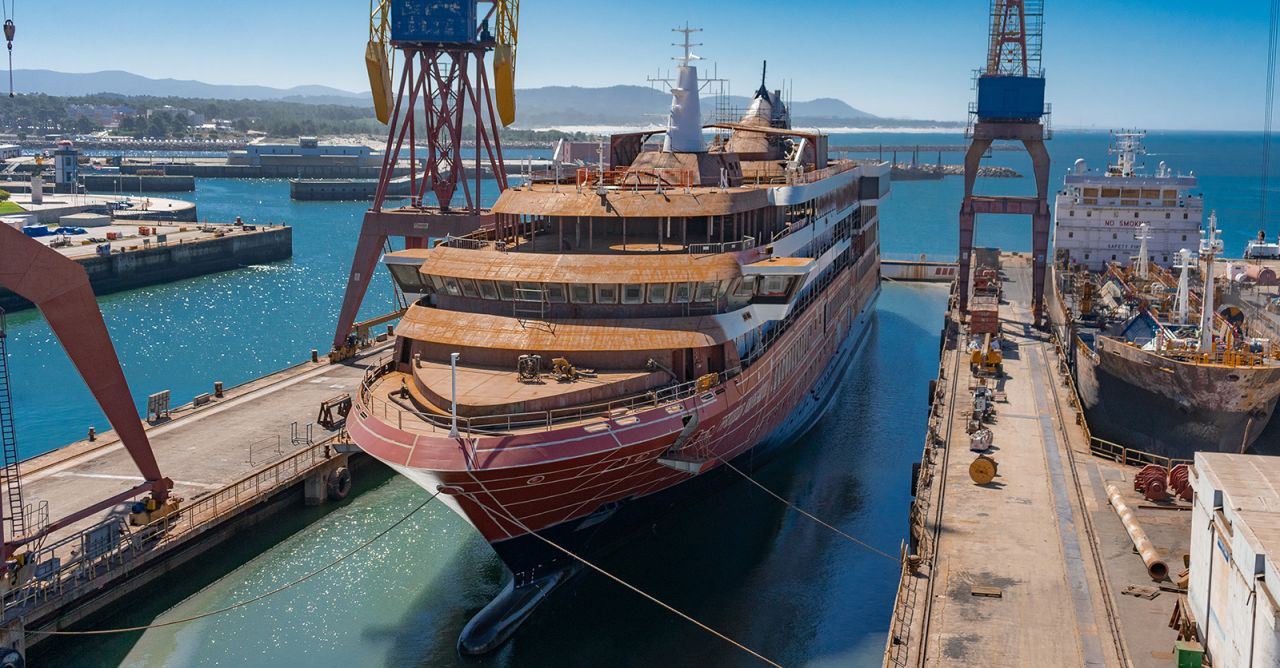 Atlas Ocean Voyages this week floated out World Navigator, its debut ship set to be unveiled in about nine months.
The ship was floated out at the West Sea Viana Shipyard in Portugal this week, the first time World Navigator entered the water. The ship, a small expedition ship that can accommodate up to 196 guests, will now head to wet dock where it will continue to get ready for its debut.
Atlas Ocean Voyages President Alberto Aliberti called the news "a momentous milestone" for the new cruise line.
"We are another major step closer to welcoming World Navigator and launching Atlas' authentic, once-in-a-lifetime adventures in some of the world's most extraordinary places," he said.
The ship will sail Holy Land, Black, and Mediterranean Sea cruises of seven-nights to 24-nights during its 2021 season. It will then move to the Caribbean, where it will sail Caribbean, South America, and Antarctica itineraries ranging from nine-nights to 13-nights.
At the same time, the line began moving towards the debut of its second ship, World Traveller, which had its keel laid this week.

World Traveller in progress. Photo: Atlast Ocean Voyages
That ship is the second of five ships currently on order for the line. The others, World Seeker, World Adventurer, and World Discoverer, will debut by the end of 2023.
All bookings are done with Atlas' all-inclusive fare that includes round-trip airfare, gratuities, WiFi, shore excursions, and more. Last month, the line also announced that its all-inclusive fare will include emergency medical evacuation and return-home insurance when the line launches next year.
The fare will include emergency medical evacuation from the ship to a hospital or treatment center on shore, along with the cost of returning home or to a different medical facility close to home.
Atlas is also offering 15% commission for its advisor partners on all bookings.