British Airways' Cabin Crew Strike Will Have Minimal Effect On Flights, Carrier Says
by Barbara Peterson /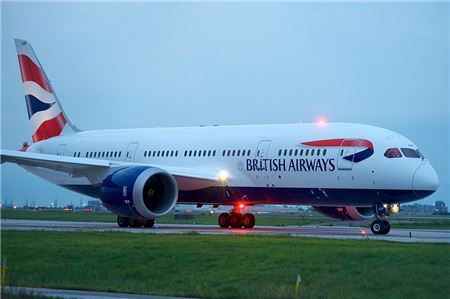 British Airways, facing a two-week strike that started July 1, has won U.K. government approval to allow Qatar Airways to operate a small number of BA flights. That will limit the impact on the flying public, BA said, claiming it will be able to fly around 99% of its scheduled service despite the peak season disruption.
But the walk-out is just the latest setback in a long-running dispute between the U.K. flag carrier and around 2,000 of its cabin staff. The workers have walked off the job before, but typically just for a day or two. The union representing them said it is calling the unusually long strike to protest what it claims are "poverty pay" levels for those who joined the company after 2010, who are paid less than employees hired under previous wage contracts.
The airline had already cancelled a small number of flights out of its Heathrow Airport hub in advance of the expected strike, and it's combined some other operations. The leasing deal with Qatar, a BA partner thanks to its membership in oneworld, will cover mainly short haul flights using Airbus A320 equipment.
British Airways said that it had notified all customers whose trips fall within the 16-day strike period.