Canada Jetlines Gets FAA Approval to Operate to and from the U.S
by Daniel McCarthy /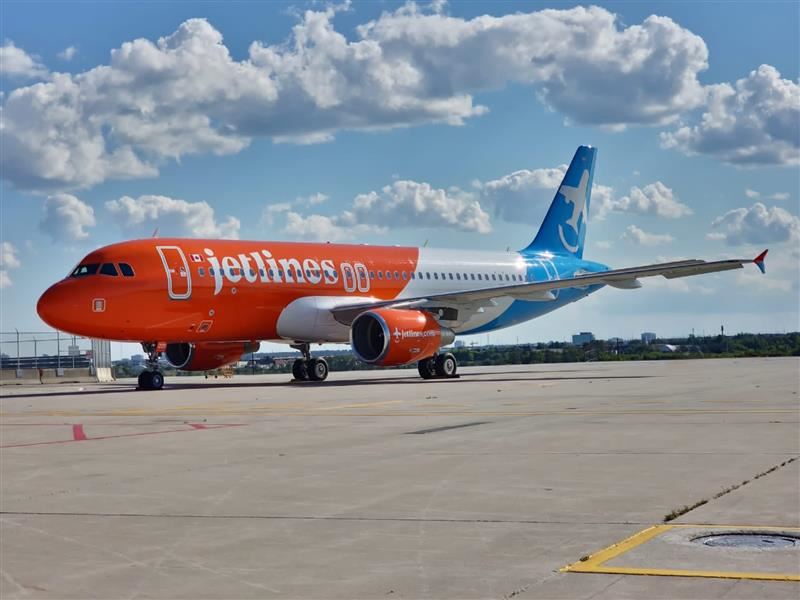 Canada Jetlines, the all-Canadian, leisure airline that launched earlier this year, will soon be able to operate to and from the United States.
Jetlines on Monday announced that it had scored approval from the U.S. Federal Aviation Administration (FAA), which will allow Jetlines to kick off U.S. operations beginning in January.
"The U.S. is a major market for Canadian travelers and we are looking forward to expanding our international network. Jetlines is ready to start flying to the Melbourne/Orlando International airport in Florida and to the Harry Reid International Airport in Las Vegas, with both inaugural flights scheduled for January 19, 2023," stated Eddy Doyle, president, and CEO of Canada Jetlines.
Jetlines' plans call for the airline to provide "value vacation choices and convenient travel" to both domestic destinations within Canada and others outside of the country, including cities in the U.S., Cuba, Jamaica, St. Lucia, Antigua, Bahamas, and more. The carrier says that it expects to be flying 15 total aircraft by 2025.
Most recently, Jetlines launched nonstop service to Vancouver on Dec. 9. It said that, in addition to that, it would operate charter flights throughout December. It will also welcome a second Airbus A320 today, which it said will help meet demand during peak travel season.
The carrier also recently announced a new worldwide distribution agreement with Sabre. The agreement, which Canada Jetlines says is a "long-term" deal, will get the airline's flights into the Sabre GDS, including its ancillary products, fares, and seat availability.
"We are pleased to have achieved this agreement with Sabre, which broadens Canada Jetlines' distribution capabilities to meet our international growth objectives," said Duncan Bureau Chief, the Commercial Officer of Canada Jetlines.