Carnival Cruise Line Adds Another 20 Sailings to Cuba Cruise Schedule
by Daniel McCarthy /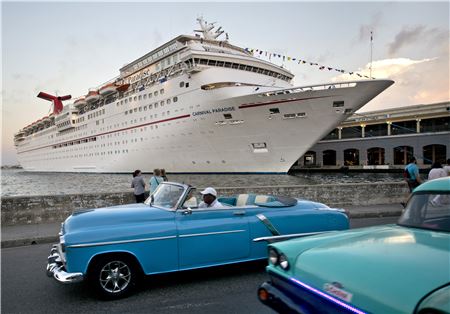 Following high demand from previously announced 2019 Cuban sailings, Carnival Cruise Line has added another 20 voyages to Cuba on Carnival Paradise in 2019.
Now, Paradise will sail to Cuba from Tampa 31 total times in 2019.
The ship will sail 10, 5-day cruises with an overnight in Havana departing from Tampa March 2, April 13, May 25, June 22, July 6, Aug. 3 and 17, Sept. 14 and 28 and Oct. 26, 2019; six, five-day sailing with a day-long Havana call departing Tampa on Jan. 5, March 16, May 11, Aug. 31, Nov. 9 and Dec. 7, 2019; and four, five-day sailings with a day-long calls in Havana, Key West, and Cozumel, departing Tampa Feb. 16, June 8, July 20 and Oct. 12, 2019.
"Our Cuba cruises have been met with phenomenal guest response since we began sailing to the island last year and we're thrilled to add yet another 20 voyages to this fascinating and sought-after destination," said president of Carnival Cruise Line Christine Duffy said in a statement.
In total, Carnival will now sail 48 times to Cuba from Florida ports in 2019—31 times on Paradise from Tampa and an additional 17 times on Carnival Sensation from Miami.
All of Carnival's Cuban sailings include provisions that meet requirements by the U.S. Department of Commerce, Office of Foreign Assets Control, including its people-to-people tour requirement.
Earlier this year, cruise executives at Seatrade Cruise Global called the introduction of Cuban sailings to their lines' roster, a big success.
Carnival Corp. President and CEO Arnold Donald called the progress made in Cuba so far just "small beginnings," explaining that the island, just like so many parts of the world, is under-penetrated.