Carnival Cruise Line Expands Cuba Cruises from Miami for 2019
by Daniel McCarthy /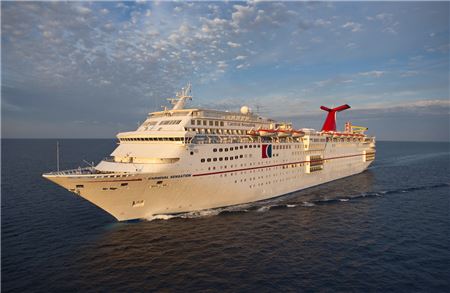 Carnival Cruise Line's 2019 slate of Cuba itineraries will include 17 new sailings onboard Carnival Sensation, the cruise line announced this week.
Sensation will sail a schedule of five- and four-day cruises, all featuring a combination of a day-long call in Havana, a stop in Grand Turk, Grand Cayman, along with Carnival's private Half Moon Cay and Princess Cays.
According to Carnival president Christine Duffy, Carnival's initial Cuban itineraries, which were onboard Carnival Paradise, "were met with exceptional guest response" and the new sailings are in response to that reception.
"We're thrilled to expand upon the program with our first Cuba cruises from Miami featuring Havana and some of the most beautiful islands in the Caribbean and The Bahamas," Duffy said.
The 2019 schedule includes:
Four five-day sailings with calls in Havana and Grand Turk departing May 20, Sept. 9, Nov. 18, and Dec. 16.
Five five-day sailing with calls in Havana, Nassau and Half Moon Cay departing June 17, July 15, Aug. 12, Sept. 23, and Nov. 4.
A five day sailing with calls at Havana, Nassau, and Princess Cays departing April 22.
Seven five-day sailings with calls at Havana and Grand Cayman departing May 6, June 3, July 1, July 29, Aug. 26, Oct. 7, and Dec. 2.
More than 20 shore excursions will be offered for guests visiting Havana and Cuban-themed activities, such as the Amor Cubano show, and salsa lessons will be available onboard Sensation.
All of Carnival's Havana sailings meet the requirements from the U.S. Department of Treasury that visitors engage in activities approved by the U.S. Deparment of Commerce, Office of Foreign Assets Control.