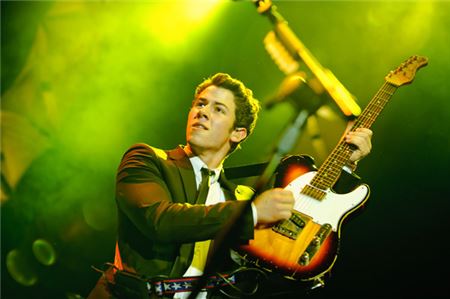 Grammy-nominated pop star Nick Jonas will perform on two different Carnival Cruise Line sailings this fall as part of the Carnival Live series.
Jonas will perform on November 17 on Carnival Liberty and November 18 on Carnival Victory when both ships are docked in Nassau, Bahamas.
The performances will be Jonas' debut on Carnival Live and the first time he's ever performed on a cruise ship.
Tickets start at $75 for general admission with a VIP option that costs $250 and includes prime seating, a commemorative concert pass and an opportunity to get a photo with Jonas.
With the performances, Jonas will join Jay Leno, Tim McGraw, Sam Hunt and Jim Gaffigan who have been featured on Carnival Live in the past.