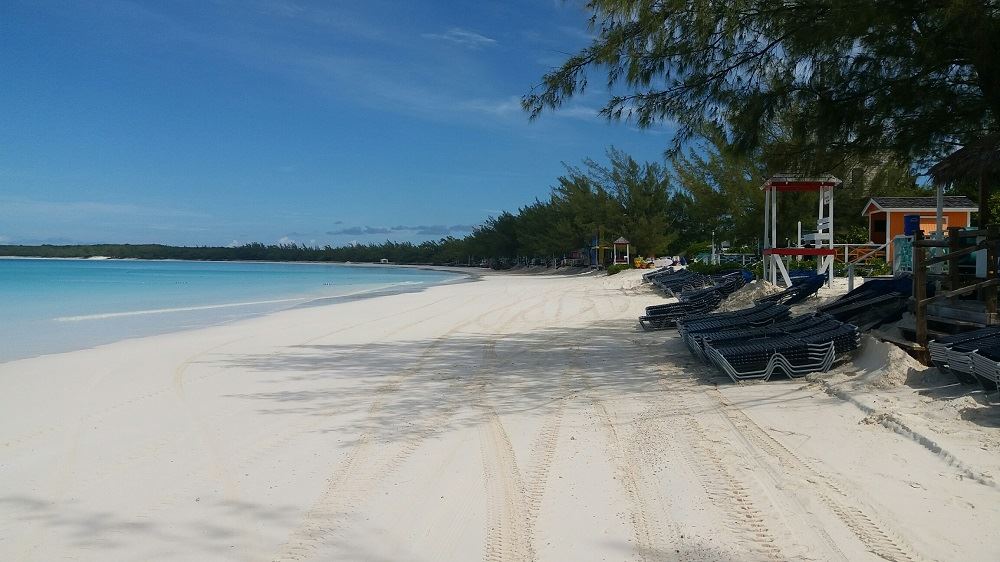 Carnival Cruise Line will make 41 port-of-call stops to Nassau, Half Moon Cay, and Princess Cays in September, as it resumes regular calls to the Bahamas following the devastating Category 5 Hurricane Dorian.
The storm forced Carnival and other cruise lines to make a number of changes to scheduled itineraries, including delays and rerouting.
The Carnival Corporation and Chairman Micky Arison and his wife Madeleine's Family Foundation have pledged $2 million in funding and in-kind support for hurricane relief efforts in the Bahamas. Relief shipments on cargo vessels started arriving last week, and Carnival Pride and Carnival Liberty will also drop off supplies to Freeport on Sept. 12-13.
A portion of the combined pledge will immediately go to support efforts being managed by Direct Relief, an international humanitarian organization that provides critical medications and supplies during emergency situations. Direct Relief is currently assembling and delivering requested medical aid and additional emergency medical caches with first-aid supplies to the affected areas in the Bahamas.
"Thank you to all who have joined us to support our friends in the Bahamas with donations," said Christine Duffy, president of Carnival Cruise Line. "Our work to assist and support continues. And as our ships and our guests return to Bahamian ports of call, our visits will make sure that our guests experience the beauty of the Bahamas and that the economy moves forward and jobs will be supported."
The Bahamas Ministry of Tourism & Aviation is urging travelers to keep and pursue their vacations to the islands that were not affected and remain open. Islands that were not impacted by Hurricane Dorian are receiving visitors, including the Bahamas capital of Nassau and neighboring Paradise Island, as well as Eleuthera, Harbour Island, and Andros. Islands in the Southeastern and Central Bahamas remain unaffected, including The Exumas, Cat Island, San Salvador, Rum Cay, Long Island, Acklins/Crooked Island, Ragged Island, Mayaguana, and Inagua.