Contiki Rolls Out Travel Agent Training Program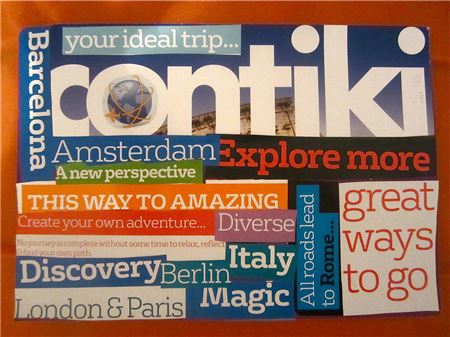 Contiki launched its new online learning program for travel agents, ContikiU, to give travel agents the tools they need to work with the next largest travel demographic, as well as in-depth training on its trips and destinations. Contiki has spent the past 55 years working with 18 to 35-year-olds.
"We know millennials and have seen more and more that they are willing to seek the expertise of travel agents," said Contiki president Melissa da Silva. "We want to help agents understand the millennial audience and ensure that they are knowledgeable of our products. ContikiU will further enhance our commitment to our valued travel agent partners and provide them with the insight and expertise they need to be successful."
The first course of ContikiU will introduce agents to the Contiki brand, providing an overview of its history, philosophy, products and the facts they need to know about who travels with Contiki. Additional courses include information on focused regions including Europe, Contiki's largest product region, Asia and the USA & Canada. ContikiU courses are easy to complete and will provide agents with top selling tips and the tools they need to sell to millennials. By completing certain courses, agents will have access to incentives, FAM trips, agent discounts and more.
ContikiU is part of TTC Agent Academy, the Travel Corporation's new travel agent platform.