MSC Meraviglia is one of the ships set to make its debut next year.

It was a year of sunshine interspersed with choppy waters for the ocean cruise lines in 2016—as indeed it is every year. But the industry survived—and in many cases, thrived, with new builds of all sizes and a slew of "firsts at sea" aimed at bringing in a growing numbers of first-time cruisers.
And already, 2017 is showing signs of being a historic one on the high seas. "At this time, cumulative advance bookings for the first three quarters of 2017 are well ahead of the prior year at considerably higher prices," Carnival Corp. reported in its upbeat assessment of business released Tuesday morning.
Travel agents seemed to agree. At this month's Cruise One/Cruises Inc./Dream Vacations conference aboard the Carnival Vista, Brad Tolkin, co-chairman and co-CEO of parent company World Travel Holdings, reported that December cruise bookings for 2017 were the highest ever in the company's history—and that "as December goes, so goes WAVE season." And in the latest Cruise Line International Association report, 73% of agents said they expect sales to increase—and fully 27% expect increases of 10% or higher.
Here are some of the reasons to be excited about selling cruises in 2017.
Carnival Cruise Line
After the debut of Carnival Vista—with several features new to Carnival, including the world's first IMAX theatre at sea and the open-air cycling experience SkyRide— last month, no new ships will come from Carnival in 2017. The line hopes to secure permission by June to begin sailing to Cuba next year.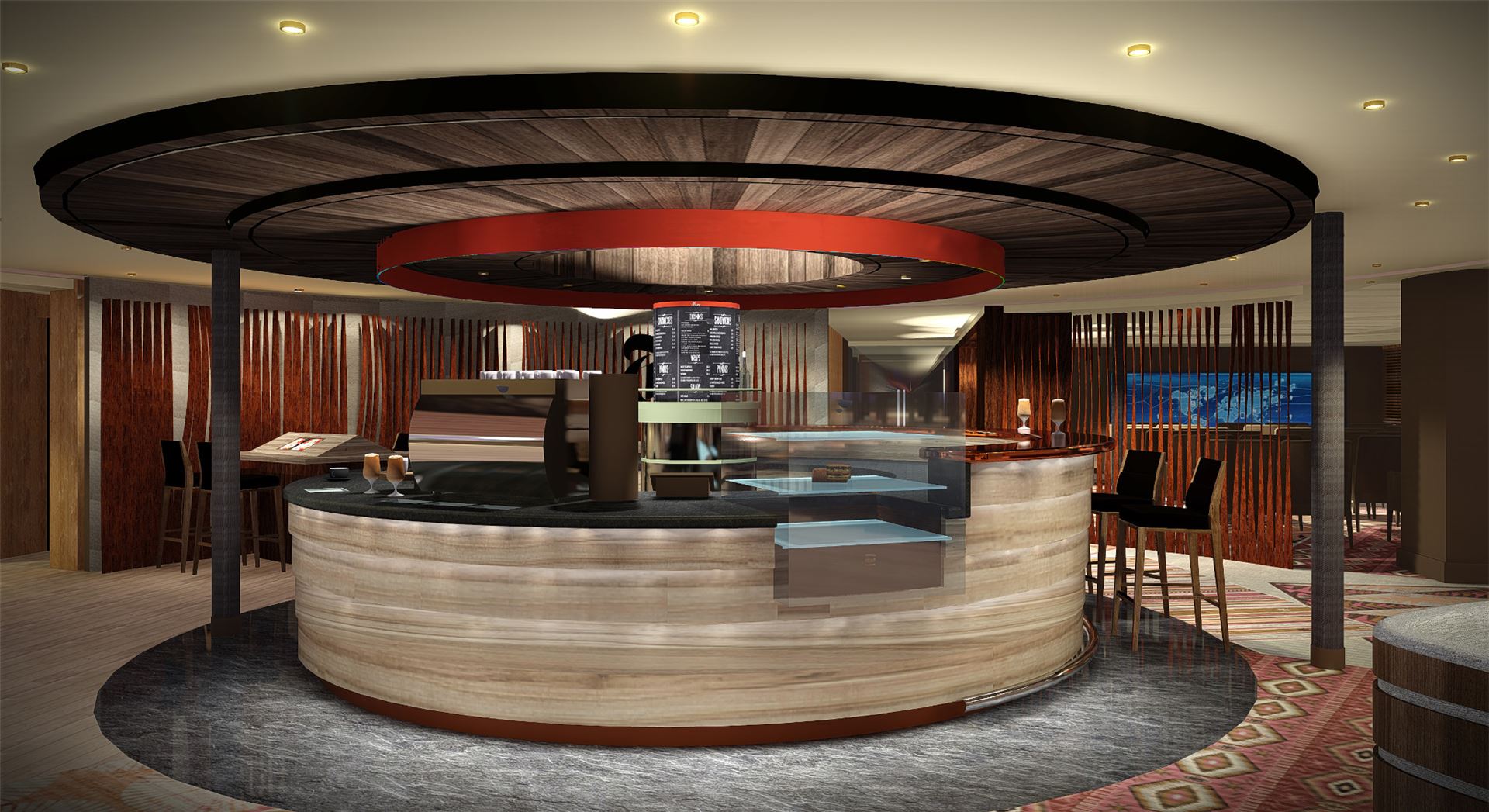 EXC shipboard centers.
Holland America Line
The biggest news from Holland America in 2017 is new Exploration Central (EXC) program. The cruise line, which sails to 400 ports in 120 countries on all seven continents, is hoping to "enhance your ability to truly engage," and provide guests with "the most vivid experience possible," said president Orlando Ashford. EXC offers destination experts, called EXC Guides, stationed at shipboard centers to offer destination education and advice. Each center also will have a coffee bar, EXC Port Guides for each destination, and EXC Port Maps that highlight sights of interest in each port. It will be rolled out first to ms Westerdam in April 2017 and then to the entire Holland America fleet through 2018.
Also expanding is Holland America's partnership with America's Test Kitchen, which will bring food demonstrations and cooking classes from the popular TV show to the ships.
MSC Cruises
MSC will continue its rapid expansion (with 11 new ships planned over the next decade) with the debut of its next-generation mega-ship, MSC Meraviglia. The first of a series of new MSC ships, Meravgilia will debut in June 2017 and sail the western Mediterranean. It will have 12 eateries, including the new Kaito Teppanyaki restaurant and Kaito Sushi Bar, and three pools. There will be 10 different staterooms onboard, including a new section dedicated to Yacht Club guests, and connected staterooms that can accommodate up to 10 guests.
A second new ship from MSC, Seaside, will debut in December. Holding a maximum capacity of 5,179 guests, she has been specifically designed for warm weather, with a high ratio of outdoor space, a 360-degree ocean-level promenade, a 98-foot bridge on the top deck and balconies on almost 75% of staterooms.

Norweigan Joy.
Norwegian Cruise Line
Norwegian will debut the second ship in its Breakaway-Plus Class, and the first one built specifically for the Chinese market, when the Norwegian Joy hits the water in the spring of 2017. The 3,850-passenger Joy, which will homeport in Shanghai and Beijing, features a number of firsts for ocean cruise ships, including the first at-sea concierge level, with larger balconies and a dedicated concierge to make dining and entertainment reservations.
After obtaining permission to sail to Cuba earlier this month, Norwegian will also make its debut in the country when Norwegian Sky starts sailing a selection of four-day voyages that will include overnight calls in Havana starting in May.
Princess Cruises
Princess Cruises will debut the second cruise ship specifically designed for the Chinese market, Majestic Princess, in summer 2017. The third ship in its Royal Class, Majestic Princess will be based in China year-round, sailing out of Shanghai and cruising to Japan and Korea. It will have many of the popular features of its sister ships, including a multi-story atrium, a glass-floor SeaWalk extending 28 feet over the sea, and a Movies Under the Stars program on the largest outdoor screen at sea.

Majestic Princess.
Royal Caribbean Cruise Line
While Royal Caribbean won't be debuting any new ships it will launch a new destination, with its first official Cuba sailings. Empress of the Seas will be the largest ship to sail to Cuba from the United States when it departs Miami on April 30 on a seven-night sailing that includes calls in Havana. Empress will then offer a series of four- and five-night sailings, including port calls to destinations in Cuba.
Silversea Cruises
Silversea's flagship Silver Muse is scheduled to enter service in April 2017, sailing throughout Europe, Canada, North and South America, and the Caribbean, stopping at more than 130 destinations in 34 countries.
The ship will have eight restaurants, including French restaurant La Dame and Asian restaurants Kabuki and Indochine, and the highest number of large suites in Silversea's fleet, including Silver Suites on the top three decks.
Viking Ocean Cruises
Since its debut in 2015, Viking Ocean Cruises' rapid expansion in 2016 suggests it will be a force on both the world's rivers and oceans. Viking Sky and Viking Sun will join the company's other ocean vessels, Viking Star and Viking Sea, next year. Both will offer all-inclusive sailings, with food, beverages, alcohol and shore excursions all included in the price. The ships also will feature all-veranda staterooms, two pool choices, and the LivNordic Spa. Guests also receive complimentary beer and wine, free Wi-Fi, self-service laundry and 24-hour room service.



Viking Sky.
Editor's Note: Stay tuned in January for the TMR Supplier Report Card on Ocean Cruises.