Czech Republic: Beyond Prague
Sponsored by Discover Central Europe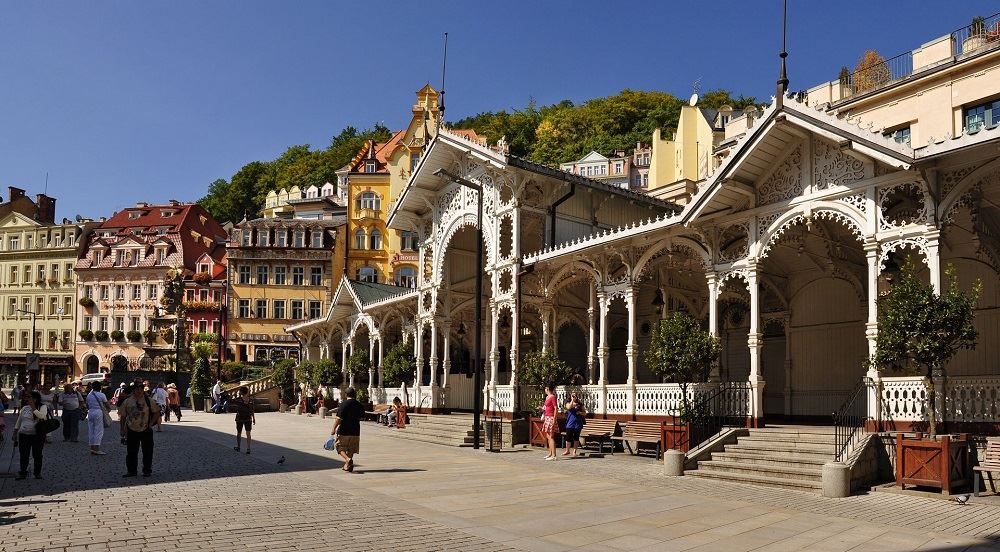 The Czech Republic is so much more than its capital of Prague, City of Hundred Spires, a UNESCO monument, and one of the most beautiful cities in the world. The entire country is filled with magical towns, castles, historical spa towns, sweeping landscapes, and even with our very own wine country. CzechTourism put together this guide that helps you plan your one-day, three-day, or five-day road trip with amazing places to visit.
If you have one additional day to explore, soak up the aristocratic atmosphere of turrets and towers in Krivoklát Castle, a royal residence located roughly one hour from Prague.
Craving relaxation and a fast city escape? If you've got three extra days to spare, contrast the Czech Republic's cosmopolitan capital with a peaceful escape in the calming spa towns of Karlovy Vary, Mariánské Lázne, or Františkovy Lázne. These spas towns are roughly 2.5 hours from Prague.
While the Czech Republic's reputation as the birthplace of Pilsner beer tends to get all the attention, the southeastern corner of the Czech Republic hides the undiscovered joys of the Czech wine scene. The rolling hills of South Moravia are lined with vineyards along the Austrian border. Don't miss a taste of Pálava wine, named after the diverse landscape of this UNESCO protected area, and round up your stay in the Czech Republic to five days here.
FROM THE SPONSOR: Discover Central Europe is a joint marketing initiative run by the national tourism head offices of The Czech Republic, Hungary, Poland, and Slovakia. Discover Central Europe has much to offer travel advisors looking to book an off-the-beaten-path cultural experience in one of the most storied parts of the world. For more information, and contacts on-the-ground in each country, go to https://centraleuropespecialist.com/.