Disney Calls California's Theme Park Reopening Guidelines 'Arbitrary'
by Jessica Montevago /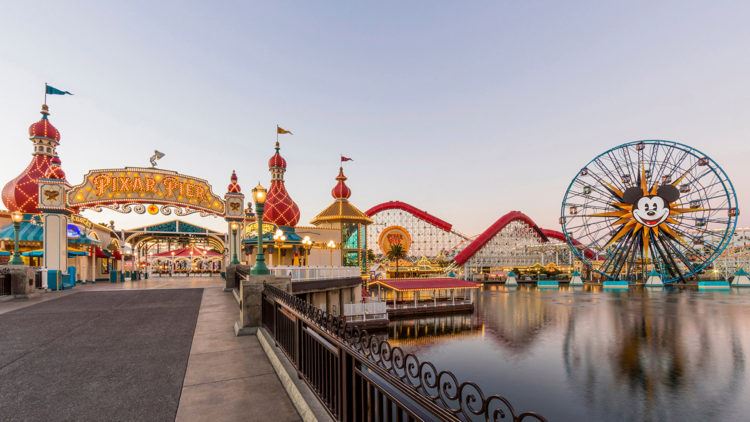 Since being closed since mid-March due to COVID-19, the fate of the reopening of California's theme parks have been up in the air.
On Tuesday, both Disneyland and Universal Studios Hollywood finally received guidelines as to when they'll be able to operate again. But the news wasn't all positive.
Health and Human Services Secretary Dr. Mark Ghaly said during a weekly press conference that the two theme parks can begin to operate again once their counties reach the "Yellow" Tier 4 phase of the state's reopening. But there is no knowing when that will be.
Disneyland, Disney's California Adventure, and Knott's Berry Farm, all call Orange County home, which is currently in the "Red" Tier 2, where all operations must be closed. Universal Studios, along with Six Flags Magic Mountain, calls Los Angeles County home, which is currently in Tier 1.
The counties are designated into each tier depending on their COVID-19 positivity rate—Orange County is at a 3.2% positivity rate and Los Angeles is at 3.4%. Both counties need a 2% positivity rate or less to reopen.
The issue for the theme parks is that there is no forecast as to when either county will reach Tier 4. Dr. Clayton Chau, the director of the Orange County Health Care Agency, said during an Orange County Board of Supervisors meeting this week that it might not happen until summer 2021.

Disney's statement from Ken Potrock.
Disney, others react
Ken Potrock, president of Disneyland Resort, reacted to the news, saying in a statement that other Disney properties have proven that "we can responsibly reopen."
"We have proven that we can responsibly reopen, with science-based health and safety protocols strictly enforced at our theme park properties around the world. Nevertheless, the State of California continues to ignore this fact, instead mandating arbitrary guidelines that it knows are unworkable and that hold us to a standard vastly different from other reopened businesses and state-operated facilities.
"Together with our labor unions we want to get people back to work, but these State guidelines will keep us shuttered for the foreseeable future, forcing thousands more people out of work, leading to the inevitable closure of small family-owned businesses, and irreparably devastating the Anaheim/Southern California community."
Disneyland was originally expected to reopen in June, alongside its sister park in Orlando, Florida. But a spike in COVID-19 cases in California put a halt to those plans. Governor Gavin Newson sent a team to Walt Disney World to assess and report the new health and safety measures that were in place.
The Anaheim Mayor Harry Sidhu has spoken out against guidelines, saying they "fail working families and small businesses," adding that Anaheim hotels, stores, and restaurants will not survive another year." The mayor said unions of Disneyland Resort support reopening in the "Orange" Tier 3, which is currently reserved for smaller theme parks.
Once the county does reach the phase, guests will be welcomed with new rules in place including limiting indoor dining capacity to 25%, allowing park visitors to eat and drink in designated dining areas, requiring reservations to ensure capacity limits and facilitate contact tracing, and making face coverings mandatory throughout the park unless actively eating or drinking while socially distanced.