Final Star of Universal Orlando's 'A Celebration of Harry Potter' Revealed
by Jessica Montevago /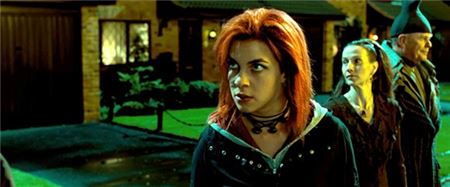 Natalia Tena, who played Nymphadora Tonks in the Harry Potter series, will join Universal Orlando's "A Celebration of Harry Potter."
Tena will attend the event, held Jan. 26-28, alongside Stanislav Yanevski (Viktor Krum), Bonnie Wright (Ginny Weasley), and James and Oliver Phelps (Fred and George Weasley). Guests will have the opportunity to attend a Q&A session with the stars.
"A Celebration of Harry Potter" also includes interactive activities and displays at the Harry Potter Expo and special panels and demonstrations with creative talent.
Exclusive event vacation packages are available for clients and include special benefits and reserved sections for the panels and demonstrations.