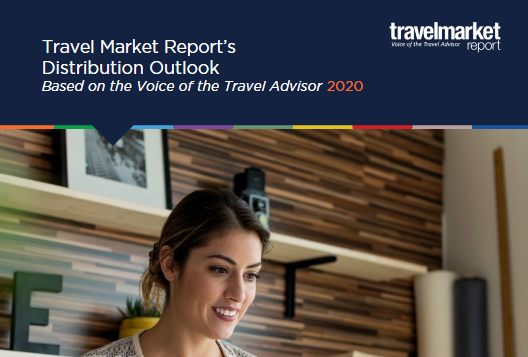 Travel Market Report's latest in a series of outlook reports examining the ins and outs of the travel industry is now available.
TMR's Distribution Outlook, which takes a look at what exactly is happening in the world of the frontline seller, is now live on TMR's Training Page. Advisors can access the report here.
The report surveyed over 1,500 travel advisors, prior to the impact of COVID-19, to determine what and who is driving sales and what's most important to the frontline agent.
Among other things, the report found that family and multi-generational travel (64%), along with group travel (57%), are the most popular sales specialties; that cruise (31%) and all-inclusive resorts (22%) are driving gross sales; and that Europe (89%), Caribbean and the Bahamas (85%), and Mexico and Central America (79%), three stalwarts in the typical travel agency portfolio, are still the leading destinations sold.
Advisors taking the survey also commented on what were the most important factors in selecting consortium, what the average annual fee charged by a host agency was, and what the most important training method was.
The team at TMR is proud to release the Outlook to all of our readers in hopes that it will help you build your business and guide your agency and clients through the COVID-19 period and beyond. We have undertaken a number of these outlooks over the past year, but because this one represents what is happening in your world, the world of the frontline seller who has always been, and remains, at the center of the travel industry, we are particularly proud to release it to you. We believe it is important that you understand the North American agency distribution channel as a whole so that you can view where you sit within this channel.
Travel Market Report is your media voice and everything we do is on your behalf, so undertaking this Distribution Outlook about the Agency Channel is just one part of that. We hope you'll find the information in the report, including the insights about what's happening in the industry along with best practices and association benefits, useful.