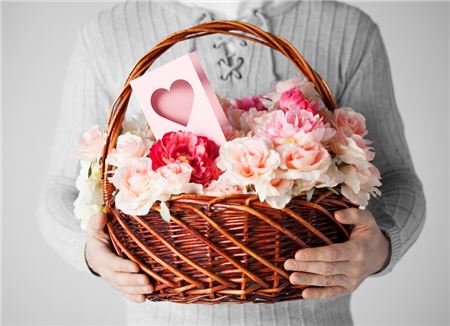 If there ever was a Valentine's Day to say "I love you" to a travel agent, this year is the one.
2017 saw winter snowstorms of epic proportions, airline computer outages that shut down thousands of flights, and hurricanes that ravaged vacations in Florida and the Caribbean.
While travel agents love what they do, and care deeply for their clients' vacation investments, nothing makes them happier than receiving a special thank you from a satisfied customer. Here are five ways travelers can make their travel agent "feel the love."
1. Post lots of vacation photos on your social media news feed tagging them.
You're finally kicking back poolside, cold beverage in hand. You want to let all of your friends know about the amazing resort your agent found you, and got you that extra night free. While you're hash tagging, throw in one for your travel agent's Instagram account, Facebook page, and personal page if they permit it. Social media customer endorsements are vital to an agent growing their business. Even if just one of your friends asks you about your agent, that's a valuable sales lead that will warm your agent's heart. #lovemytravelagent
2. Bad news is good news, too.
Yeah. You're frustrated. Your airline canceled your flight due to the weather and you're updating your Facebooks status, blowing off steam. But you're sitting at the airport bar while fellow passengers who didn't book through an agent are waiting on hold or standing in line at the airline gate trying to rebook. You might not think this is a perfect time to create a little vacation envy, but for your agent it is. Let your friends and family know that when bad weather or mechanical delays set in, your agent has your back. #mytravelagenttookcareofit
3. This is one email you should forward.
No one likes being on the back end of chainmail, but when your travel agent alerts you to a great offer, or their blog ignites your vacation passion, forward that email to someone in your circle who might be interested. Your agent is competing with a variety of suppliers with huge marketing budgets and fancy advertisements that encourage direct bookings. But they aren't always disclosing the deals your agent gets by being well-connected.
4. Check in when you get back.
Your travel agent joined this industry because they have a passion for delivering the most incredible vacation experiences. While they are certain they have provided you with the best advice possible, nothing makes their heart sing like hearing from you directly. Respond to that post-trip email survey. Or better yet, pick up the phone and call them. Let them know what you loved the most about your trip. Tell them the story of your favorite memory. Make a promise to send them a few sentences they can use as testimonials on their website.
5. Okay, send the roses.
Feedback and viral social media endorsements are so critical to your agent's success. But a good, old-fashioned, analog "Thank you" is pretty cool, too. So, go ahead. Send them the roses. Or maybe they love gardenias, or tulips? Find out more about your agent and what they love, and match your thank you with a thoughtful gift. Odds are, they'll post it on their social media feeds, and thank you back. #lovemycustomers