For Beth Schulberg, a Daughter in the Business Equals a Great Exit Strategy
by Cheryl Rosen /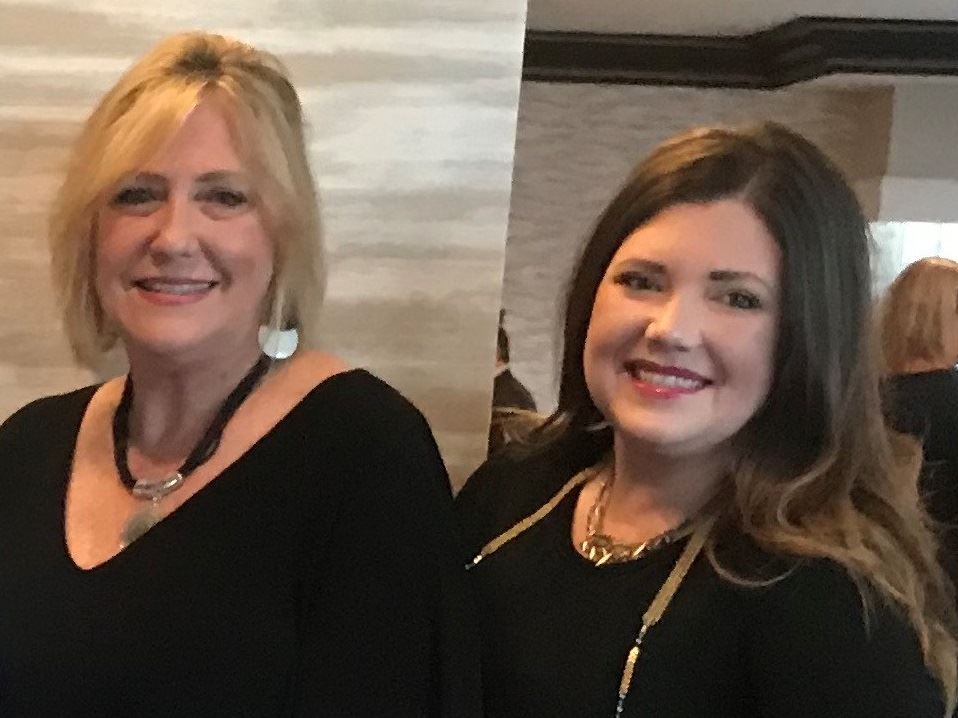 Sometimes having a child in the business is a succession plan; sometimes it's a growth plan. On both ends of the spectrum, though, many travel advisors are finding there's no better partner than a Millennial who's your own flesh and blood.
Lauren Gault-Joyce falls into both categories. She didn't start out working at her mom's travel agency, Cruise and Travel Specialists, in Lake Oswego, Oregon. Her own career included stints at some of the top travel companies in the U.S., including Holland America, AAA Travel, and American Express, where she handled travel for their top-tier Centurion customers. She received a Pacesetter award for being in the top 5% in sales and service in her first six months at American Express, and was promoted in 2013 to team leader.
But, juggling her corporate career and two young children at home, it occurred to her one day that, "I was chained to my work — while my mom had a lot more fun and a lot more freedom."
So, she added up the pros and cons, and traded in a benefits package that offered just two weeks of vacation for one that offers none at all, she says with a smile. "But I have a lot of fun. I get to take risks, and the networking is really fun for me and brings me joy."
For her mom, meanwhile, Gault-Joyce provides a new generation to carry on the business, a potential income stream into retirement, a back-office tech advisor, and a source of new young customers.
"She's my exit plan," says Beth Schulberg. "We all know you never retire in this business. But having her here will allow me to give up some of the responsibilities."
After 17 years of building her business, Schulberg is 65 years old and on a five-year plan to retirement. She says, "By 70, I hope to oversee the transition."
And of course, her clients, too, have been aging. "We need Lauren to bring in a new generation."
She's already put Gault-Joyce in charge of the back-office systems, which were never her forte. With her background, Gault-Joyce already knows how to sell luxury travel — but in her own business, she needs to find her own customers rather than just support the ones who call in automatically.
"At American Express, it wasn't about lead generation; now it's more about getting out and explaining why someone should use a travel advisor," she says. "People say the younger generation is a harder sell. But honestly, when I explain who we are and what we do, they say, 'That's great; why would I want to do all that myself?'"
So, since joining up in June, Gault-Joyce has been learning and mingling. She has attended the Signature Owners Meeting in Austin, the Sabre Trams conference in Scottsdale, the Signature annual conference in Las Vegas, and a fam trip to Egypt with Insight Vacations. To build a customer base of her own, she has joined local networking groups like the Junior League and Mom-Owned Businesses.
Having her own new customers also allows her to follow her own new-style business plan, and charge trip-planning fees that start at $150.
"I'm definitely looking for that luxury traveler, but I'm also looking for Millennials and Gen X, for those 12 million households with income over $150,000," she says.
Her young face also is a nice new touch on her mom's monthly TV show; instead of doing it herself every month, now the two will alternate.
In April, they will head to Europe together to host 74 clients on a Viking river cruise they sold by advertising on their respective Facebook pages; "we sold out all the high-end rooms, and it's a huge commission for us," says Schulberg, one proud mom.
As for their titles, "She's the VP of everything, and I'm the president of the exit strategy," Schulberg says.