Former Travel + Leisure Editor Becomes A Travel Agent
by Doug Gollan /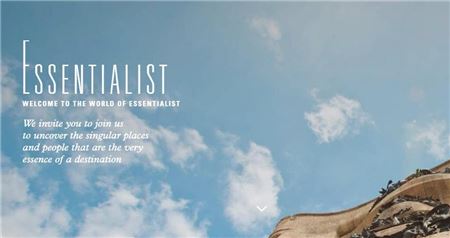 Longtime Travel + Leisure editor Nancy Novogrod is becoming a travel agent.
The former head of the Time, Inc., travel and lifestyle magazine is set to launch Essentialist, a website offering customers a "new concept in expert-curated travel design."
Promotional copy continues, "We bring together the peerless knowledge of leading travel and lifestyle experts and the latest digital tools to create one-of-a-kind bespoke trips."
The yet-to-be announced venture teases, "Our extensive network of journalists and local tastemakers provides the inside take on destinations — curating hotels, food and wine, culture, shopping, and must-see sites to create bespoke itineraries that get to the very essence of a place."
The site asks users to apply for membership. It states, "Each member is assigned a professional travel designer who serves as the main point of contact before, during and after the trip. We plan and book everything so you can relax and have fun."
Essentialist says it will offer customers unique experiences. "Whether it's dining in a private Venetian palazzo or getting a behind-the-scenes look at a world-class collection of contemporary art in St. Petersburg, we can make it happen."
There is apparently a strong digital component to Novogrod's new venture. "The Essentialist app is a user-friendly, intuitive tool for accessing itineraries, making changes, adding special opportunities, and communicating 24/7 with our team," the website states.
Editors who will be sharing expertise include former Yahoo Travel Editor Laura Begley Bloom and VEGAS magazine editor Andrea Bennett. Celebrity chef Marcus Samuelsson is cited as a "globalite" who will share favorite haunts and discoveries with users of the new travel agency.