Germany's Eurowings Lands in New York with Ambitions to Be Europe's 'Value' Airline
by Barbara Peterson /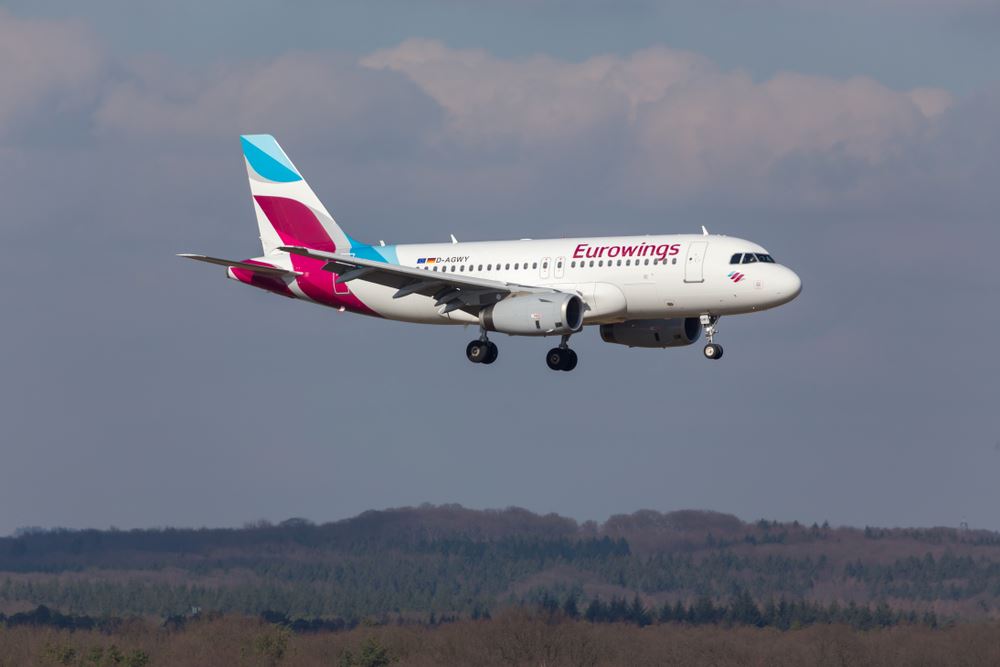 Calling itself "Europe's fastest growing airline," Eurowings, a low-cost offshoot of Lufthansa, planted its flag in New York City this week, as part of an aggressive expansion that will grow its route map by some 30 percent this year.
At an industry event in New York to promote the new route — Eurowings' six-times weekly service between JFK International Airport and Dusseldorf — the airline also rolled out a brand-new inflight business class product. The new BIZ class will feature lie-flat beds and other amenities designed to distinguish it from other front-of-the-plane offerings on low-fare carriers, like Norwegian, which do not offer a flat-bed option.
Eurowings already serves four other U.S. cities: Miami, Fort Myers, Las Vegas and Seattle, from both Dusseldorf and its other main hub in Munich. But, until recently, it has primarily focused on Europe-originating traffic.
The addition of New York's JFK coincides with a new push to reach U.S. consumers, especially more price-conscious travelers who are already flocking to upstart transatlantic contenders like Norwegian, Wow and Level.
In an interview, Tamur Goudarzi Pour, Lufthansa's VP of the Americas, said that Eurowings will also capitalize on its Dusseldorf hub, which is less congested than mega-hubs like Frankfurt and Munich, and can offer fast connections to dozens of cities.
"It's a close-in airport, within 15 minutes from downtown", he said, noting that Dusseldorf is a major industrial center. And it is also a convenient gateway for leisure travelers who are heading for the Rhine region of Germany or to the nearby countries of Holland and Belgium. Given the popularity of river boat cruises, the airport's location is even more of an asset, he said. It is also growing as a transit hub with flights to some 70 other destinations around Europe and beyond.
The New York to Dusseldorf route will be flown with Airbus A340-300 aircraft, with 18 BIZ class seats, 21 "Best" seats with more legroom, and 261 coach seats. To add to the boutique feel, the airline will offer German specialties such as local craft beers and apple crisps from a Hamburg start-up.
The carrier currently has a fleet of 185 aircraft, with a mix of short-haul narrowbodies and long-distance widebodies, and plans to increase that to 210 planes this year.