Headquarters Happenings: Signature Travel Returns to Las Vegas, Continuing Member-Owned Approach
by Daniel McCarthy /
The company mission of Signature Travel Network, the Marina del Rey, California-based, member-owned travel cooperative, is simple.
"Our new company mission, which is slightly different from the one we had in the past for the last 30 years, is to serve our members," President and CEO Alex Sharpe told attendees during the group's annual sales conference meeting at the Mandalay Bay Resort in Las Vegas last week.
Sharpe heralded members at the conference, which brought together a representative from every agency in Signature's network, for their diversity.
"The diversity within this room is the strength within this organization … there is strength in numbers and there is a great opportunity this week to learn from each other," he said.
Another part of that strength is the group's openness to reinvent itself. Aside from new marketing and technology being introduced, the group said that it prides itself in being open to feedback from all of its members.
"I'm amazed when partners say 'you're so easy to work with,' or 'you're so accessible and flexible,' because I'm thinking 'why wouldn't you be?'" Karryn Christopher, the group's senior vice president of sales and marketing, said.
To continue that theme, in 2017 the executive team took off a month to go on the road and visit six U.S. cities to listen to members and owners. It was a trip that the group said would allow it to garner enough feedback to help with its regular reinvention.
"We understand that we have to reinvent ourselves every single time."

The view of the Mandalay Bay from the hotel's convention center.
A return to Sin City
Just two months before the conference, which kicked off on Dec. 7, the Mandalay Bay was the site of the deadliest mass shooting committed by an individual in U.S. history. A total of 58 people were killed and another 500 injured when a gunman opened fire at the Route 91 Harvest music festival from the 32nd floor of the Mandalay Bay.
Despite that incident, there was never any thought of moving the conference anywhere else, Sharpe told TMR.
"We're in this business. If we don't lead by example, then who's going to?" he said. "We had just opened registration and it was amazing how many responses we got back saying 'oh thank you, we can't wait to be there.'"
Sharpe even had a couple of consultants who called him that were at the festival and told him they were going to be at the conference.
"I'm sure for those who were there it was traumatic, but they are here. If we don't lead who's going to," he said.
Even with that incident, the Mandalay Bay was full for the weekend, packed with some 1,500 travel agents attending Signature's annual conference, and about as many cowboys in town to take in the 2017 National Finals Rodeo. The group had to move people around for one night of the conference, as the 5,000 rooms in the Mandalay were not enough.
Making it easier for consultants to sell and clients to buy
Among the statistics that Signature showcased to its consultants — a list that includes a 150 percent usage increase of its Pocket Travel Consultant and an 80 percent usage rate of its Client Reach program — is a 15 percent increase in insurance sales.
Karen Yeates, the group's executive vice president of information technologies, attributed that increase to a new deep link that Signature now automatically adds to Client Reach's follow-up messages, reminding clients that they can purchase insurance if they're still interested.
"It's to make sure that that conversation was started with the client about insurance and it's a follow-up," Yeates said. "They might have talked about it at the time of sale, but the client declined at that time, and then we send the follow-up message to say 'you haven't purchased insurance and we strongly encourage you to do so,'" she said.
"It's not a thoughtless, pound-consumers-with-emails kind of system; it's a reminder program for our consultants, as well," she added.
Signature is also about to add a feature allowing its consultants to send info by text, which Yeates said will give them "more opportunities to engage." In addition, the company has added a consultant search on its homepage, giving consumers easy access to its members.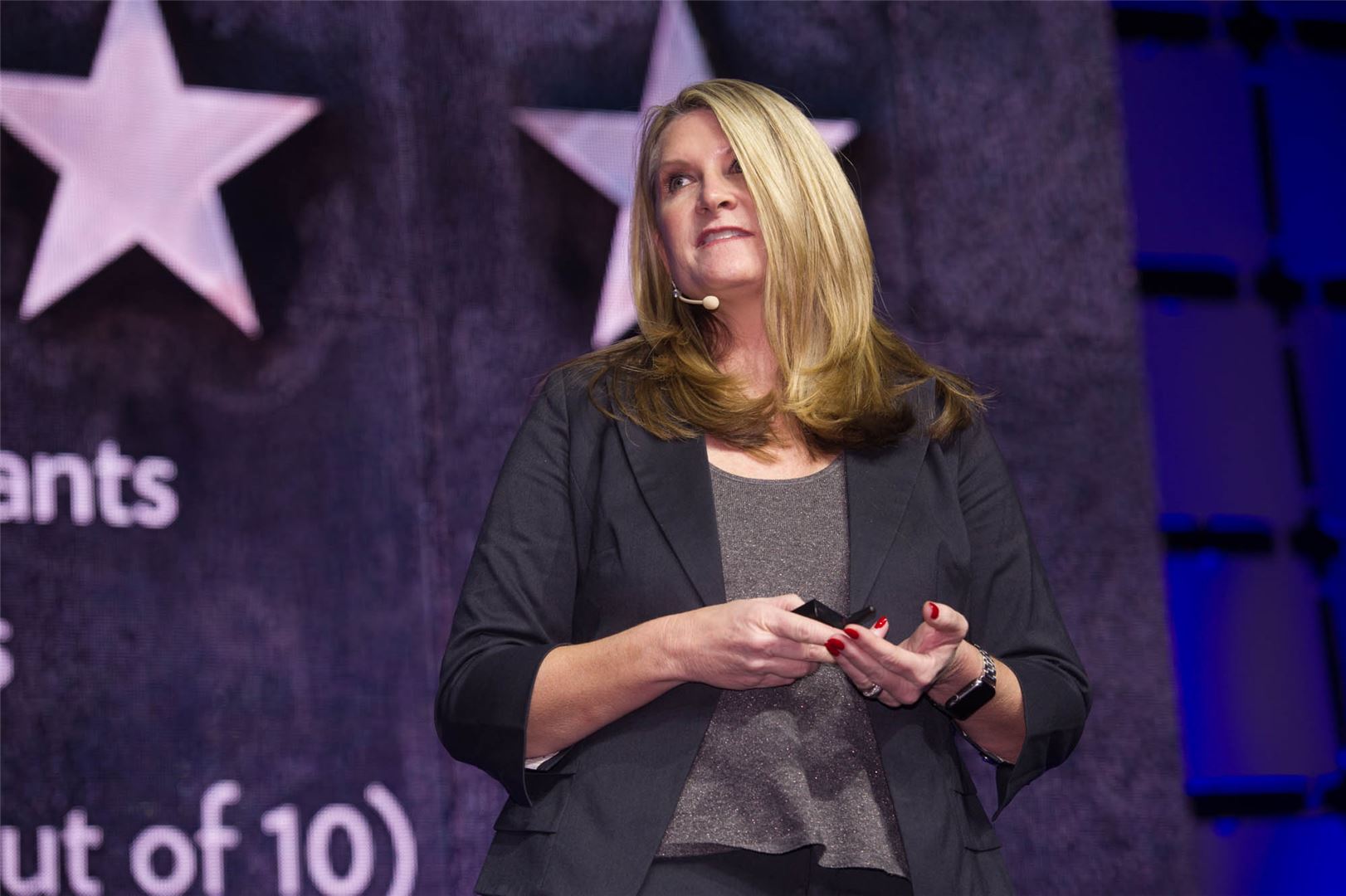 Yeates addressing attendees on day one of the conference.
New hotel partners
In total, Signature was able to expand its network with an additional 120 new partners in 2017, including about 100 new hotel partners all over the world, bringing that number up to 1,033 for 2018.
"The hotel industry has had another great year and it continues to be a solid year for the industry as a whole," Signature's Executive Vice President Ignacio Maza said.
In adding a partner, Maza said, there are six factors that he considers: requests from members; guidance from Signature's hotel committee; destination trends; fit in the network; city additions; and, how the hotel interacts with the rest of the program.
The additions also help Maza's goal of creating a large enough network that is "much more focused on personalizing the experience for every customer at every price point."
In total, Signature agents booked five million room nights via GDS in 2017.

Maza announcing new hotel partners during the conference.