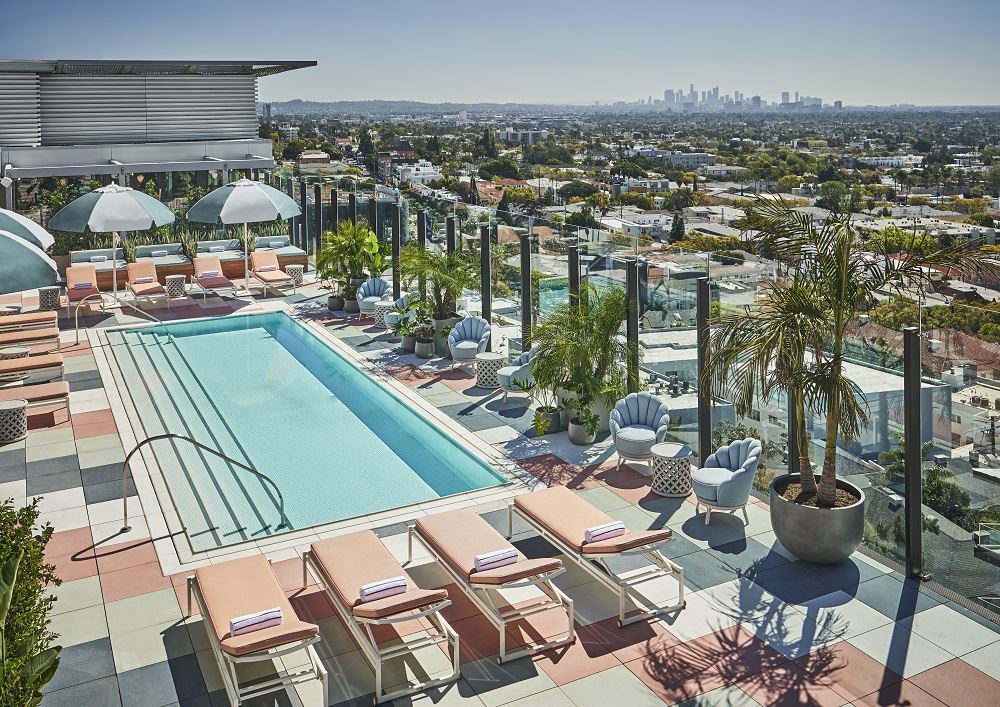 This morning, U.S. News and World Report released its global hotel rankings for 2023, a list filled with some names travel advisors will know, and others they won't.
The rankings are from only luxury hotels and resorts (those that consistently receive a 4-, 4.5- or 5-star "hotel class" rating) and build an overall scoring weighing awards and recognition, hotel class, and guest rating.
"Each hotel's place in our rankings takes into account the aggregate opinion of published travel experts and the overall customer satisfaction expressed in online guest reviews provided under license by TripAdvisor. The highest-ranking hotels are typically those that both experts and users recognize for their exceptional quality," U.S. News and World Report said.
Here is the ranking for 2023 for U.S. hotels:
1. Acqualina Resort – Miami Beach, Florida
For the first time ever, the luxury seaside property Acqualina Resort is the top-ranked U.S.-based hotel for U.S. News and World Report for 2023. The resort, which sits on 4.5 beachfront acres on Miami's Sunny Isles Beach, has long been a stalwart of these 'Best Of' lists and earned the top spot in 2023.
The resort was opened by South-African born brothers Jules and Eddie Trump (no relation to the former U.S. President) in 2006 who sought to add a family-run hotel that had all of the elements of the finest resorts in Saint-Tropez to the Miami-beach waterfront. The hotel has since been named the Top Luxury Beachfront Hotel in the U.S. by TripAdvisor and, now, the Best U.S. Hotel by U.S. News and World Report.
The hotel offers 98 guestrooms, 44 suites, and a number of on-site eateries including Il Mulino New York, Costa Grill, Ke-uH, and more. Most recently it unveiled a new Mediterranean villa-style refresh that included a new adult pool, a transformed lobby, modernized guestrooms, an AcquaMarine kids club, and updates to restaurants on-site.
2. The Canyon Suites at the Phoenician – Scottsdale, Arizona
Coming in second for 2023 is The Canyon Suites, a Scottsdale-area Luxury Collection resort that sits on 250 acres at the foot of Camelback Mountain.
The hotel traces its history back to 1985 when American real estate developer Charles Keating, who later played a role in the savings and loan crisis of the 1980s and '90s, sought to develop a luxury property that was also a true work of art. The hotel was completed in 1996 and received a $5.5 million renovation in 2007 before beginning a later, three-year transformation in 2016 that really put it on the map.
The hotel's accommodations range from the standard 530 sq. ft. guest room to a 1,800 sq. ft. presidential suite, with food and drink options ranging from the poolside Canyon Grill to the J&G Steakhouse on its top floor that offers views of the surrounding area. It also includes an 18-hole, par 71 golf course.
The Canyon Suites have also long focused on wellness experiences, with offerings from guided hikes (the hotel provides provision backpacks), to Golf Course Safaris, and The Phoenician Spa, a three-story facility with a rooftop pool and 24 treatment rooms, including a couple's suite.
3. The Pendry West Hollywood – West Hollywood, California
Just off Sunset Boulevard, not far from the famed Comedy Store and Laurel Canyon, sits The Pendtry West Hollywood, U.S. News and World Report's number three hotel for 2023.
The modern-luxury hotel, which opened in April 2021, boasts that it "embraces the best of California modernism and glamorous life in the Hollywood Hills."
The hotel offers 149 guestrooms, ranging from the standard king room to a deluxe skyline one-bedroom suite that offers views of downtown Los Angeles, along with 40 residences, a rooftop pool, a spa, and multiple Wolfgang Puck restaurants, the highlight of which might be Merois that offers a menu of French, Japanese, and Southeast Asian cuisine.
4. The Sanctuary, A Luxury Oceanfront Hotel – Kiawah Island, South Carolina
The Sanctuary at Kiawah Island comes in number four for 2023.
Located on an 11-mile private island off of the coast of South Carolina, 21 miles from Charleston, the luxury beach resort offers 255 guestrooms and a separate slate of suites that is highlighted by a 3,000 sq. ft. Presidential Suite.
Outside, it features two outdoor swimming pools (separate adult and family pools), and a casual outdoor eatery called The Loggerhead Grill.
The resort has a long history on the island—during construction in the early 2000s, developers over 400 trees, including 160 fifty-foot-high Live Oaks, to the resort in order to "create a sense of arrival with a centuries-old feel." The hotel site was also raised 20 feet in order to give guests unobstructed views of the Atlantic Ocean from the ground floor.