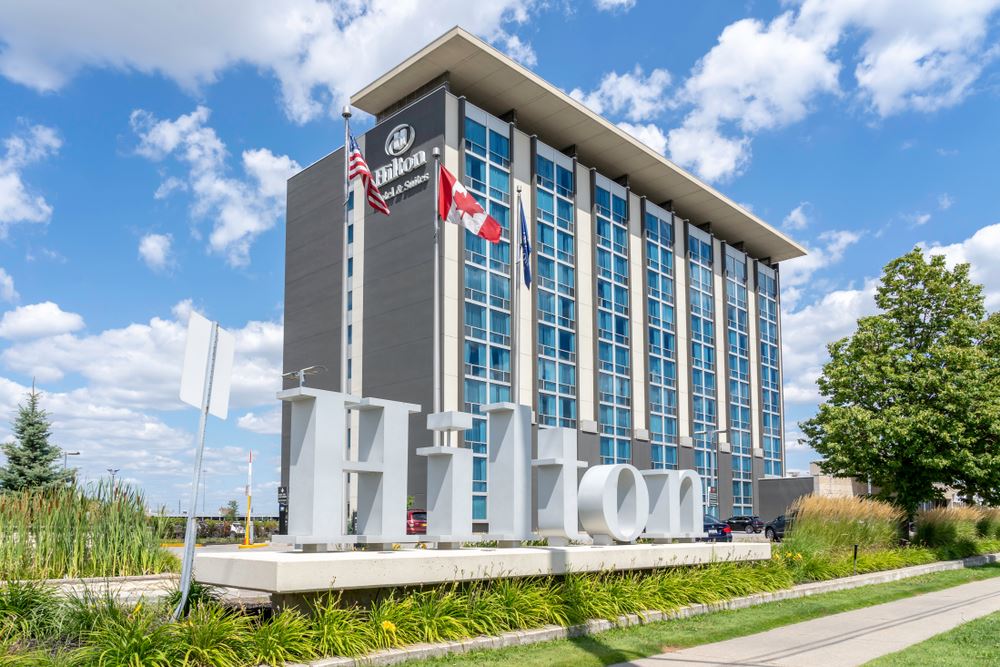 Hilton is doubling down on its Canadian growth efforts, driven by the region's thriving tourism industry, with an expanded pipeline across the Canopy by Hilton, Tapestry Collection by Hilton, and Tru by Hilton brands.
Canada has seen an impressive upswing in tourism. In the first quarter of 2019, the tourism economy grew nearly 4%, according to estimates by Destination Canada and based on 2016 multipliers derived from Statistics Canada's Government Revenues Attributable to Tourism. In a year-on-year comparison, the country experienced an 8% increase in tourism growth, with overnight arrivals from the U.S. increasing 5% in the first five months of 2019.
Hilton has the largest hotel construction pipeline in Canada, with nearly 70 hotels and 8,000 rooms, comprising 22% of the total hotel pipeline in the market. The brand is anticipating several key growth milestones during the next four years.
Tapestry Collection has three hotels planned to open in three cities: Moncton, Mississauga, and Calgary. The first, Canvas Moncton, is expected to open its doors before the end of the year.
Tru by Hilton has nearly 10 additional hotels in its pipeline that are expected to open by the end of 2021, primarily in Ontario. Earlier this year, Tru by Hilton opened its first hotel outside the U.S., Tru by Hilton Edmonton Windermere. Conveniently located in Alberta's southern business district, the property is just a 20-minute drive from the Edmonton International Airport; and steps away from shops, food and area attractions, including the West Edmonton Mall (the largest mall in North America).
Canopy by Hilton, Hilton's lifestyle brand, is set to debut in Canada in 2022 with Canopy by Hilton Toronto-Yorkville. The property will be located at the cross-section of several neighborhoods known for high-end retail and vibrant culture, and will provide guests with a variety of local on- and off-property experiences.
Earlier this year, Hilton's All Suites brands, Embassy Suites by Hilton, Homewood Suites by Hilton, and Home2 Suites by Hilton, announced their 30th Canadian hotel opening with Homewood Suites by Hilton Ottawa Downtown.
Growth across the brand's full-service and focused-service categories has steadily increased in the last three years, with plans for future in-market development. Namely, DoubleTree by Hilton has 15 hotels and nearly 10 in its pipeline; Hilton Garden Inn has 25 hotels and more than five in the pipeline; and Hampton by Hilton has 58 hotels and nearly 10 in its pipeline.