Hilton Worldwide is making changes to its loyalty program. In addition to dropping the extra H in Hilton Honors, the company is updating how members can redeem points for stays.
The program has four new features.
1. Points and Money
Hilton Honors members can pay for rooms through a combination of points and cash; the Hilton website and app will feature a "slider" that helps customers calculate the proportion.
2. Amazon Shop with Points
Hilton is partnering with Amazon, making it the first hospitality rewards program to do so. Customers can use points to purchase products on Amazon.
3. Points Pooling
Families and friends traveling together can combine points, for up to 10 people, to book rooms.
4. Diamond Member "Pause"
A member's diamond status can be put on hold for a year where a life event, like the birth of a child, might prevent them from traveling as often.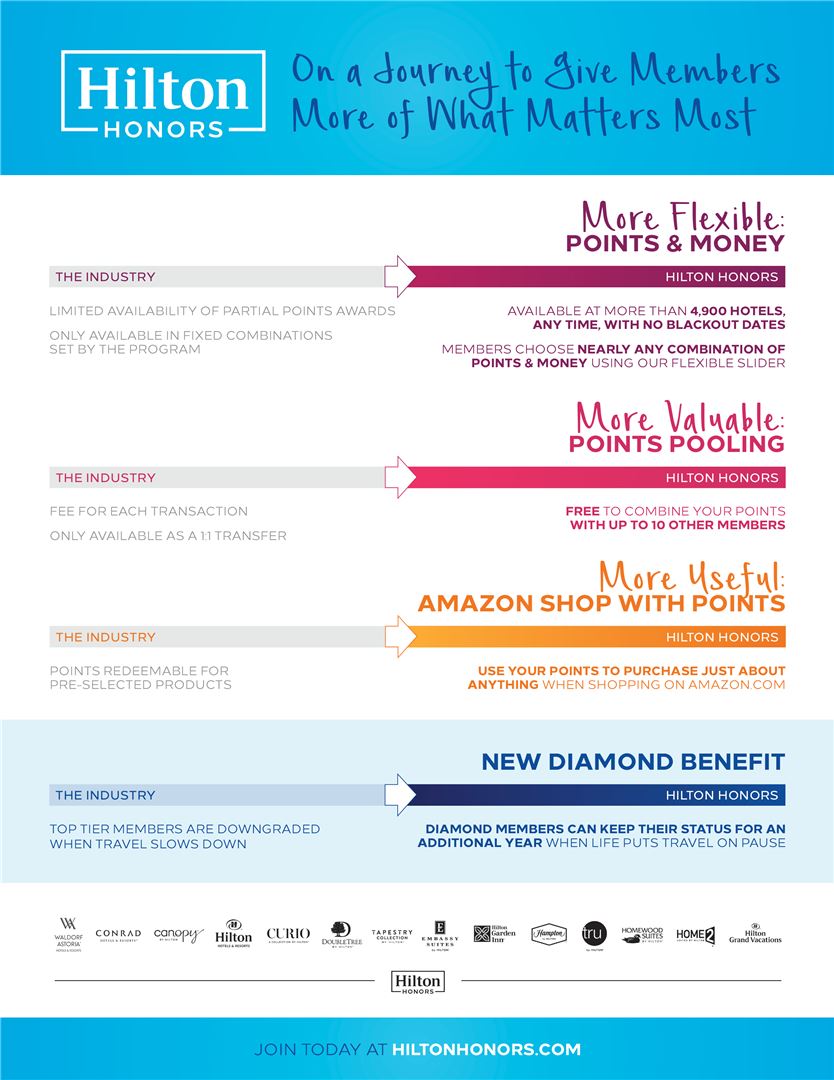 The Points and Money program will become available at the end of February; the other programs will roll out throughout the year.
Hilton said changes to the program were prompted by research pointing out that frequent travelers want more choices and ways to use points, while less-frequent travelers want to be able to use points sooner.