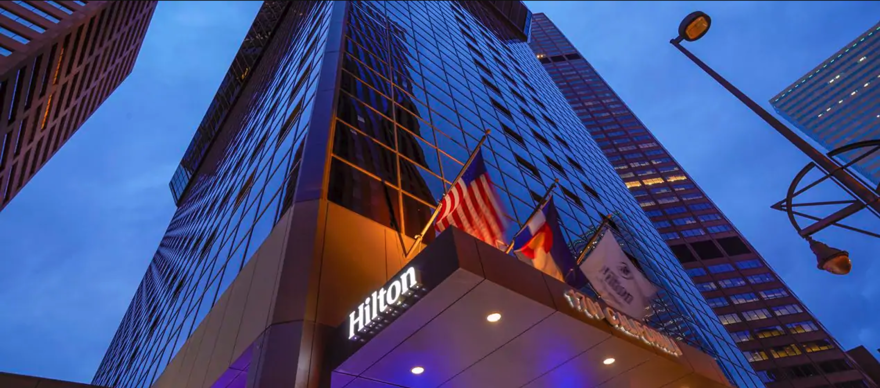 Earlier this week, Hilton announced its new urban lifestyle, micro-hotel brand, Motto. Developing and building brands from within, rather than relying on mergers and acquisitions, is something CEO Christopher Nassetta has been very firm on – and that doesn't appear to be changing anytime soon.
As he told investors on Wednesday's third quarter earnings call, when asked if he would reconsider his views, "the short answer is no."
"We look at almost everything, everything to date that we have filtered through that, through those lenses, really has not made sense versus what we're doing, like launching Motto by Hilton just yesterday, where we can do it better than anything out there, and we can do it exactly the way the customer wants it, and create more organic growth without having to buy growth," he said.
The hostel-inspired Motto is an affordable brand aimed at a broader demographic. Properties will feature efficiently designed, adaptable rooms; and food and beverage offerings local to each hotel's respective neighborhood. It joins recent brands including the Tapestry Collection, an upscale soft brand that launched last year; and Tru by Hilton, a midscale brand that debuted in 2016.
Nassetta added that while Tru will be Hilton's biggest brand, based on the price point, "Motto will be very big, but it will be in the hundreds. It will be a better way to serve our existing customer base — a great product that we can use to attract customers who want to be in an urban environment and need a product at a price point they can afford."
Looking to the high end of the spectrum, Hilton plans to launch two new brands in the "soft luxury" and "lifestyle luxury" segments in the coming years. Nassetta expects these brands to be smaller, complementing Conrad and Waldorf. "We have a really good trajectory on luxury," he said. "We have enough scale and presence, and we will see some important advances in the upper end of the business."
Both Conrad and Waldorf have seen "a tremendous amount of progress," with more than 100 hotels open or in the pipeline. Most recently, Hilton announced the signing of the Waldorf Astoria in Miami, and added hotels in Las Vegas and Bangkok.
Looking ahead
"We continue to feel optimistic about overall demand trends for the balance of the year and into 2019," Nassetta said. And, the company expects RevPAR trends similar to this year, with growth of 2 to 4 percent.
For the third quarter, Hilton was ahead of estimates on its profits, but saw only a modest increase in revenue. Net income rose 2.5 percent to $164 million in the third quarter. Systemwide, comparable RevPAR increased 2 percent for the third quarter from the 2017 period. Overall, full-year, 2018 systemwide RevPAR is expected to increase between 3 percent and 3.5 percent.
"Calendar shifts and weather impacts tempered reported RevPAR growth, but fundamentals remain strong," Nassetta noted.
Hilton ended the third quarter with more than 2,400 hotels, totaling roughly 371,000 rooms in the pipeline, up 11 percent year-over-year. Nassetta said net unit growth is approximately 6.5 percent in 2018 and expects that again in 2019.
However, Nassetta cautioned, "We will hit a record in deals done this year, but signings in the U.S. will go down and the net will go down because it's harder to get deals done," due to increasing interest rates.
Optimism extended to Hilton's corporate travel and meetings business, which remained "solid" in 2018. "Group position for next year remains up in the mid- to high-single digits with nearly 70 percent of group business on the books, and early corporate rate negotiations show healthy year-over-year increases," Nassetta said.
"Broadly, people say they're going to travel more for business and for meetings, and they know they're going to pay more, and they're willing to pay more," he said.