Hotel Del Coronado, A Historic Landmark, To Join Hilton's Curio Collection
by Jessica Montevago /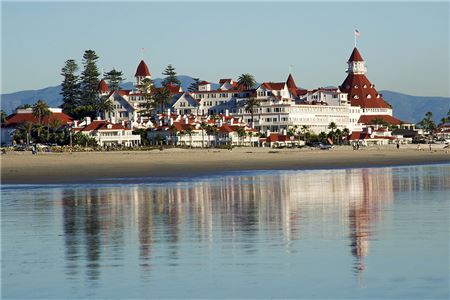 Hilton has added the Hotel del Coronado, where the movie "Some Like It Hot" was filmed, to its Curio Collection.
The property was built in 1888 and designated a National Historic Landmark in 1977. Spanning 28 acres, the red-roofed Victorian hotel offers 757 rooms, including luxury cottages and villas, and 11 restaurants.
Hotel Del will join the Curio Collection by the end of the month, while still remaining under the ownership of Blackstone Group, a private equity firm.
Curio Collection, Hilton's portfolio of independent properties that debuted three years ago, has 39 four- and five-star hotels around the world and several more in the pipeline.