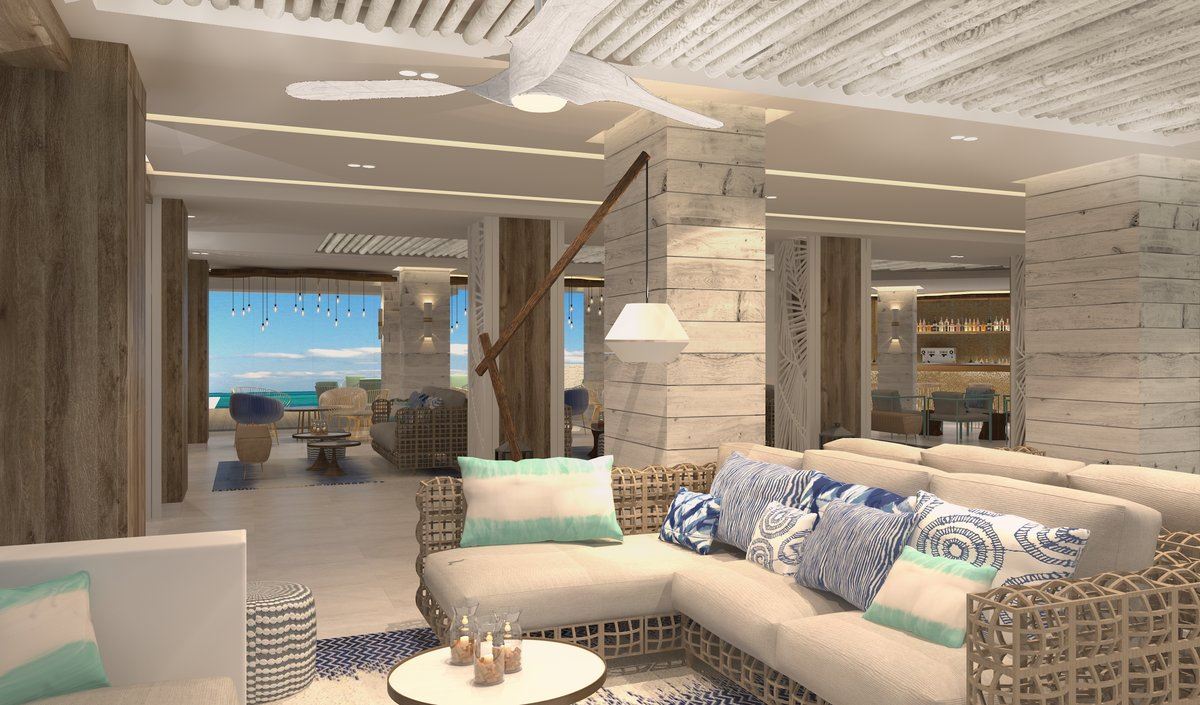 Who is doing what:
Kevin Osterhaus is president, Sixty Hotels
Canyon Ranch founders Mel and Enid Zuckerman, and Jerry Cohen, step back (CEO Susan Docherty, from General Motors, is helped by hoteliers, COO Tom Klein and Kathleen Shea, marketing)
Niki Leondakis is CEO, Equinox Fitness Clubs (she, like ceo Equinox Hotels, reports direct to Equinox chairman Harvey)
Mike Deitemeyer is CEO Interstate (Jim Abrahamson is chairman)
Lothar Nessmann is CEO Pan Pacific PPHG
Chema Basterrechea is COO NH Hotel Group
Siegfried Poppe is COO Smartotels
Jean-Michel Cassé is COO India and South Asia, AccorHotels
Mike Schwanke is md, Robinson Club
Richard Riley, lured by its surf, relocates to Papagayo
David Scowsill leaves WTTC
Jim Munro, now London based, joins Arc Consulting Partners
Simon Scoot is VP global luxury & lifestyle sales, Intercon
Eva Maria Panzer is corporate director PR, Kempinski
Lothar Pehl is area vp Japan, Korea (and Guam) Marriott
Hotel Openings:
Enrique Mandl opens 152-room Ibiza Nobu Ibiza Bay, an SLH hotel owned by MC Hotels, of Marbella Club fame

Junior Suite Sea view at Ibiza Nobu Ibiza Bay.
Maria Luise Leggio opens 13-room Puglia Palazzo Ducale Venturi
Maram Kokandi – a Saudi woman – opens 156-room Jeddah Park Inn
Kate Martin opens Stanford Hotels' 130-room New York LUMA Times Square
Stefan Neuhaus opens 120-room Pisa Castelfalfi, a €250-million conversion of a hilltop medieval hilltop village, with 27 holes of golf

Golf Club Castelfalfi at Pisa Castelfalfi
Luigi Romaniello opens 100-room Baha Mar Rosewood
Karan Singh opens 164-room Osaka Conrad, part of Nakanoshima Festival Tower Daniel Chen opens hot springs-full 18-room Guiyang Anantara
Gareth Banner opens 252-room London Shoreditch The Ned by Soho House
Saurabh Kukreja opens Ninesotel Co's 257-room Pattaya Renaissance, designer P49
Ian James opens 192-room Cambridge UK University Arms, designer Brudnizki
Tracy Atherton opens 46-room Merricks North VIC Jackalope, by Carr Design
TJ Joulak opens 160-room Goa W Hotel
Ronald Spicale opens Gekko's 58r-roomBerlin Provocateur
Benoit Amado leaves Shanghai Disney to open Ma Dadong's 50-room Shanghai Amanyangyun, with ornamental lakes and 1,700 camphor trees long submerged under Jianxi Province's Liao Fang
Rusty Middleton opens SECO's 347-room Seattle WA Hyatt Regency Lake Washington Thomas Gassner opens GuocoLand's 312-room Kuala Lumpur Sofitel Damansara Sabrina Carpentari re-opens what will be, come June, 84-room Seefeld Astoria, its 24 new suites Rochon-designed
Carlos Lopes re-opens Michael Rosenfeld's 1925-vintage 119-room Santa Barbara CA Hotel California, designer Martyn Lawrence Bullard
Gerry Link transforms 172-room Denver Z Block to The Maven
Alessandro Redaelli renames 135-room Bodrum Jumeirah Palace, with 57 pools as Bodrum by Paramount.
Other md/gms: Jack and Alex Mackenzie Evershot UK Summer Lodge – taking over after the fatal heart attack of Charles Lotter, who had funded hotel school through finding a never-claimed diamond ring on a Cape Town beach • Matina Lapanaitis Benchmark's Los Angeles The Mayfair • Robert Whitfield London Dorchester, and UK regional director • Mark Andrew Tucson AZ Canyon Ranch (and global director resorts) • Colin Clark Kona Four Seasons Hualälai • Marco Tabet Los Cabos Hilton • Roger Brantsma Tokyo Hilton Tokyo Bay • Joseph Amerio Canberra BreakFree Capital Tower • Sharine Boey Melbourne Mantra 100 Exhibition • Richard Greaves Hong Kong Grand Hyatt • Denis Thouvard Samui Centara Grand • Aurélie Nicolas Marseille Mama Shelter • Craig Smith Honolulu Ala Moana (Mantra) • Ben Tutt San Juan Condado Vanderbilt • Tracey Beresford Port Macquarie Observatory (Mantra) • Vincent Bucci Marco Island FL Hilton • Evan Danziger Dallas TX Statler • Jeff David Washington DC Watergate • Remzi Morkor Berlin Titanic Chaussee • Patrick Vogler Bad Ragaz Grand Resort • Oscar Fontana Vero Beach FL Kimpton • Alvaro Rautenberg Taiyuan Kempinski • York Brandes Abu Dhabi Millennium Bab Al Qasr • Nemo Acimovic Dubai Millennium Plaza • Pierre-Henri Perrin Paris W Opera • Guntram Merl Atlanta GA St Regis • Audrey Oswell Paradise Island Atlantis • Claes Landberg New York Hudson • Klaus Kinateder New York St Giles • Matthew Humphreys San Francisco Hyatt Regency • Olivier Servat Miami Beach The Langford • Nicolas Socquet Le Puy-Sainte-Réparade Villa La Coste • Mindi Morin Lenox MA Canyon Ranch • Stefan Bollhalder Dubai Madinat Jumeirah • Stephane Vogel Alexandria VA Kimpton Lorien • Noni Hughes Portland OR Kimpton Vintage • Giuseppe Vincelli Cannes Carlton InterCon • Michal Smejc Maldives Velaa • Michael Bonsor London Rosewood
Mary Gostelow is the owner-publisher of the monthly global-luxury Gostelow Report.