House Calls Are Trending, Travel Agents Say
by Cheryl Rosen /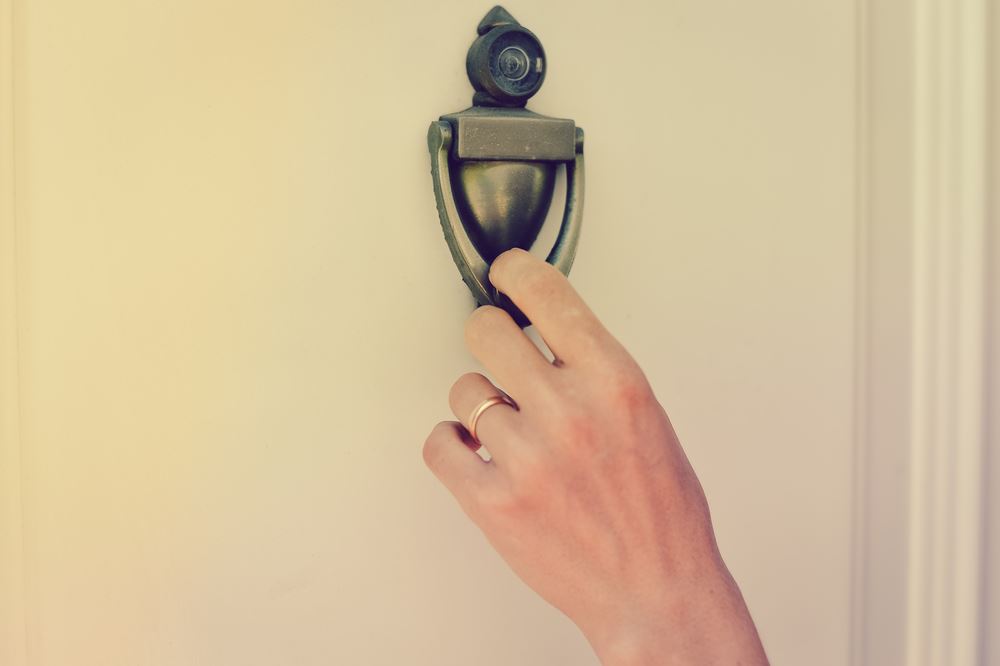 For Jordan Brown, CEO and Founder of Travel Vibe LLC, it started when an old friend asked him to plan his destination wedding. But the couple was pressed for time after work and couldn't get a sitter for their child. So, Brown said he would just stop by their home and they could chat there.
It went so well that Brown got to thinking what a good idea it would be to offer in-home consultations to all his wedding customers — and soon his house-call travel business was off-and-running. In 2018, his first year, he has planned seven destination weddings at clients' homes. And he feels there is no better way to focus the client's attention and instill confidence in how his agency, Travel Vibe, can help them.
Brown often used to meet clients in pizza restaurants, where he could buy them a meal in an environment that was "fun but cost-controlled," he says. "But while we were closing their business, they were distracted by eating; we felt that we didn't get their undivided attention and it was difficult to read them. So, we thought, 'What can we do to put this person in a comfortable environment where they can make decisions and not feel rushed?'"
But while the idea is to be casual and informal, Brown leaves little to chance. He has carefully honed his presentation to maximize its effectiveness, from the setting (the kitchen table) to the seating arrangement (the groom at the head, the bride on his left) to the bottles of water he brings along — for himself and for the couple.
"Even though I am in their home, I offer them a bottle of water to create this environment of politeness and respect," he says.
He always brings a 32-inch TV monitor with a dual screen, so while the couple is looking at YouTube pictures of Mexico on one side, he can bring up pricing or other resorts or interesting excursions ("While you are there, I'm sure you are going to want to try this.") on the other.
He brings a three-prong outlet and an extension cord so he can plug in his laptop and outlet and mobile charger without "messing with the client's stuff." It takes him seven minutes to set up, "and I'm chit-chatting with the client and building a rapport during that set-up time. By the time I pull it up, they have adapted to me being in their home and they are ready to go."
He never pulls into the driveway; he parks at the curb and walks up to the house. That emphasizes his desire not to impose on the client's space — and ensures he will not have to interrupt the presentation to move the car.
He brings along another agent from his agency, Travel Vibe, both for safety's sake and to make his business appear more professional. Five of the six agents in his office are female, so most of the time it is a woman who goes, "but I haven't noticed a difference in response if it is a man," he says.
He even makes sure to wear clean and nice socks, in case the homeowner suggests he kick off his shoes.
The payoff
While he tells the clients the house call will take 45 to 60 minutes, Brown has never had one go shorter than 90 minutes, and some last for two hours.
The idea of an in-house consultation is so appealing that 80 percent of the clients to whom he offers the option take him up on it. Even better, 100 percent of the seven consultations he has done in-house this year have resulted in the clients signing him to handle their trip.
One client specifically noted in her Facebook review that Brown drove two hours to meet with her. She had spoken with three other travel agents, she said, but from a customer-service standpoint she was impressed that Brown was willing to invest the time, and felt he would do that for their trip-planning as well.
And it surely was worth his time, he said. Still in the planning stage, that wedding trip likely will run "north of $50,000."
Not every customer will spend that much, of course, and Brown would not drive two hours for a three-night trip to Vegas. "But for a destination wedding, where there are so many components, it's so impactful if we can have this dialog in person rather than emailing quote after quote after quote," Brown said.
His only word of caution, he added: "It's important to charge a non-refundable deposit so they have some skin in the game; that's where it can get troublesome."
More versions of house calls
Other agents with whom Travel Market Report spoke agree that a house call creates a special relationship.
"I meet clients in the home frequently and agree it creates that personal connection that is hard to make over email," said Julie Pflaumer at Destinations by Julie. Those customers "have become my most loyal clientele."
"I have met in the client's home and it went wonderful! Clients are comfortable and much more receptive to your input; it's perfect for those in-depth FITs and luxury clients," agreed Teri Hurley at Endless Love Travel.
Ann Erwin, at The Travel Shoppe, also has been offering house calls since she went home-based last year. "A major perk is that it lets you get a better feel for who they are," she says. "Conversations flow much easier. I have found out things that I never would have known had we met in an office setting, and this has helped me design better travel experiences for them."
Sally Black, at vacationkids.com, takes it a step farther. "We do virtual house calls all the time," she said. "It works great for multi-gen families who are scattered but want to travel together."
And Faith Babbitt takes it even farther than that: She does "on the way to the house calls." A new, part-time travel agent who also drives for Uber and Lyft, she carries brochures and business cards in her car and strikes up conversations with her riders as she drives them home.