How to Sprinkle the Oprah Genius into Your Marketing Plan
by Geraldine Ree /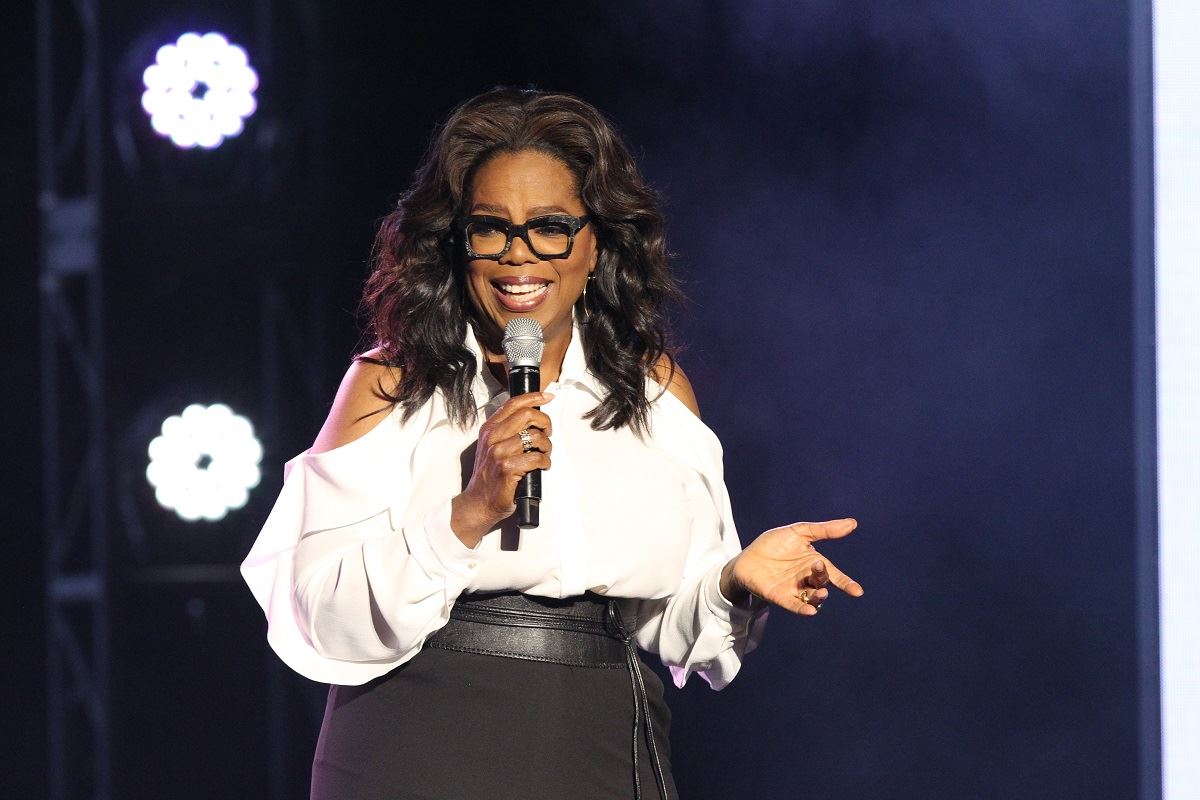 When Holland America announced Oprah Winfrey as Godmother of the Nieuw Amsterdam, followed by the sensational "Girlfriend Getaway Cruise," the genius was out of the bottle.
On Feb. 2, Oprah addressed a predominantly female audience onboard for the christening of Nieuw Statendam, as if they were family: "I literally raised you. You share the same values of self-development and self-empowerment." She tapped into the depth and strength of an affinity of souls who were, in her view, connected before they ever stepped onboard the ship.
In under twelve minutes, Oprah revealed a spectacular roadmap for successful marketing that we can all learn from.
1. Find your mission and serve others.
Oprah has made her mission clear to the world: To empower women to live their best lives. She creates value for her followers by doing her own work, learning from it, and sharing, "what I know for sure." It's a dance between self-discovery and pulling others forward.
According to Eva Jenner, vice president of sales for Holland America Line: "After initial discussions, we realized we were aligned in mission and purpose. Holland America Line, in terms of the power of travel to transform our guests through positive experiences. And O, The Oprah Magazine, through its deep commitment to connection and personal growth on many levels."
What is your mission and who do you serve? It has little to do with putting vacation packages together or finding the best deals, regardless of how extraordinary they are. It's about living out your own "why." Why does travel matter so much to you? How can you continuously learn from it and pour your passion into every travel experience you create for others?
2. Find your people.
Diversity is the hallmark of Oprah's message, but it resonates loudly for Holland America, as well. "Orlando Ashford is raising our consciousness as a president who cares deeply about diversity and inclusion, both as an employer and as part of the customer experience," said Jenner.
An example of that was the all-female VIP travel leader guest list invited by Jenner to join her on this once-in-a-lifetime occasion with Oprah. Their very high-profile social media posts, over the three days, announced to the travel community that the tide has turned. Women are now not only at the table, but they're changing the way leadership is served. They're making it ok to bring emotional intelligence and self-care as qualities we admire in our leaders.
3. Leverage the immense popularity of girlfriend getaways.
This isn't slowing down. Recently at the New York Times Travel Show, during a Wellness Panel, it was revealed that girlfriend getaways are the fastest growing segment in the spa market. Women crave spending quality time with one another for renewal, support, and a good glass of wine!
4. Tap into the megatrend of transformative travel.
In 2018, Skift identified transformative travel as a megatrend. They defined it as "any travel that inspires people to make changes in their life, big or small." The secret of Oprah's success is a textbook example of leveraging the megatrend of self-development. Asking clients about how travel fits into their life achievement goals can create an entirely new level of opportunity for travel advisors to differentiate themselves.
5. Lead with the experience, not the product.
While you don't always have Oprah as your pied piper, you have every other element you need to emulate this experience and offer it to your customers. It's about making the most of what you do have. Don't underestimate the power of painting a full picture.
For example, here's how you can market a girlfriend getaway: You're invited to an exclusive weekend focused on renewing your spirit, because you matter. It's a girlfriend getaway including laughing, sharing and dancing with girlfriends, all while enjoying a brand-new, luxurious cruise ship and an idyllic private island. Who wants to come?
6. Strike while the iron is hot and rebook onboard!
Oprah ended her speech recanting what she'd heard over and over again from her guests: "When are we doing this again, Orlando?" I couldn't help but wonder if they'd had an on-the-spot registration for their next cruise? Not to mention the thousands watching the livestream, like me, who missed out because we hesitated to book it. Always be prepared to propose the next vacation when your clients at the height of enjoying the one they're on.
What did you take away from Holland America's marketing campaign with Oprah? What could you do to deepen the relationship with your clients by offering a girlfriend getaway or other life-changing travel experiences? Email me at gree@travelmarketreport. I'd love to hear what's working for you.