Las Vegas' New York-New York Resort Is Remodeling Its Rooms and Suites
by Daniel McCarthy /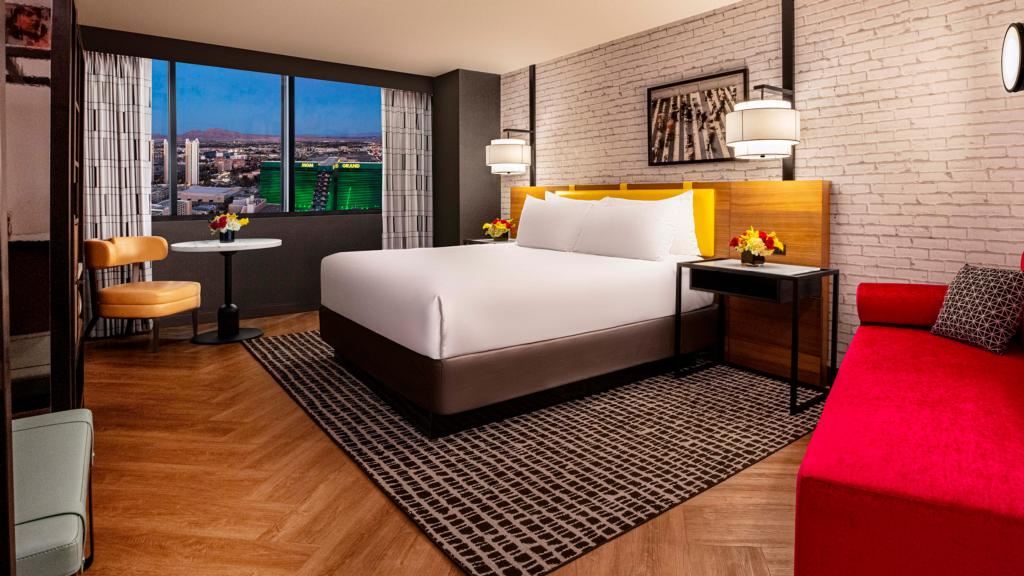 New York-New York, one of the most iconic hotels on the Las Vegas strip, is launching a $63 million room remodel project that will see its 1,830 rooms and 155 of its suites completely renovated by the summer of 2023.
The project will include a brand new design in each room, along with upgraded amenities, that draws inspiration from both its namesake, New York, and the city it lives in, Las Vegas. The guest room plans call for faux exposed brick with accent colors inspired by New York's Big Apple Red and Taxicab Yellow.
MGM Resorts, which owns New York-New York, partnered with Maryland-based HVS Design firm, which has a long hospitality design history, on the project.
While the expectation is that the project will be officially completed by the summer of 2023, some guest rooms, including the resort's standard and premier rooms, will be completed for guest stays in late October 2022.
"It's an exciting time at New York-New York. We recently launched Cirque du Soleil's Mad Apple show to tremendous feedback from our guests." said Michael Neubecker, the resort's President & COO.
"To embark on a remodel of our rooms and suites is the next step in keeping the resort fresh and giving guests new reasons to visit. Whether coming for business or pleasure, guests will find our new rooms offer a stylish and modern respite as they enjoy the excitement of Las Vegas."