MSC Cruises' Ken Muskat Talks Commitment to the Trade as Bellissima Launches
by Daniel McCarthy /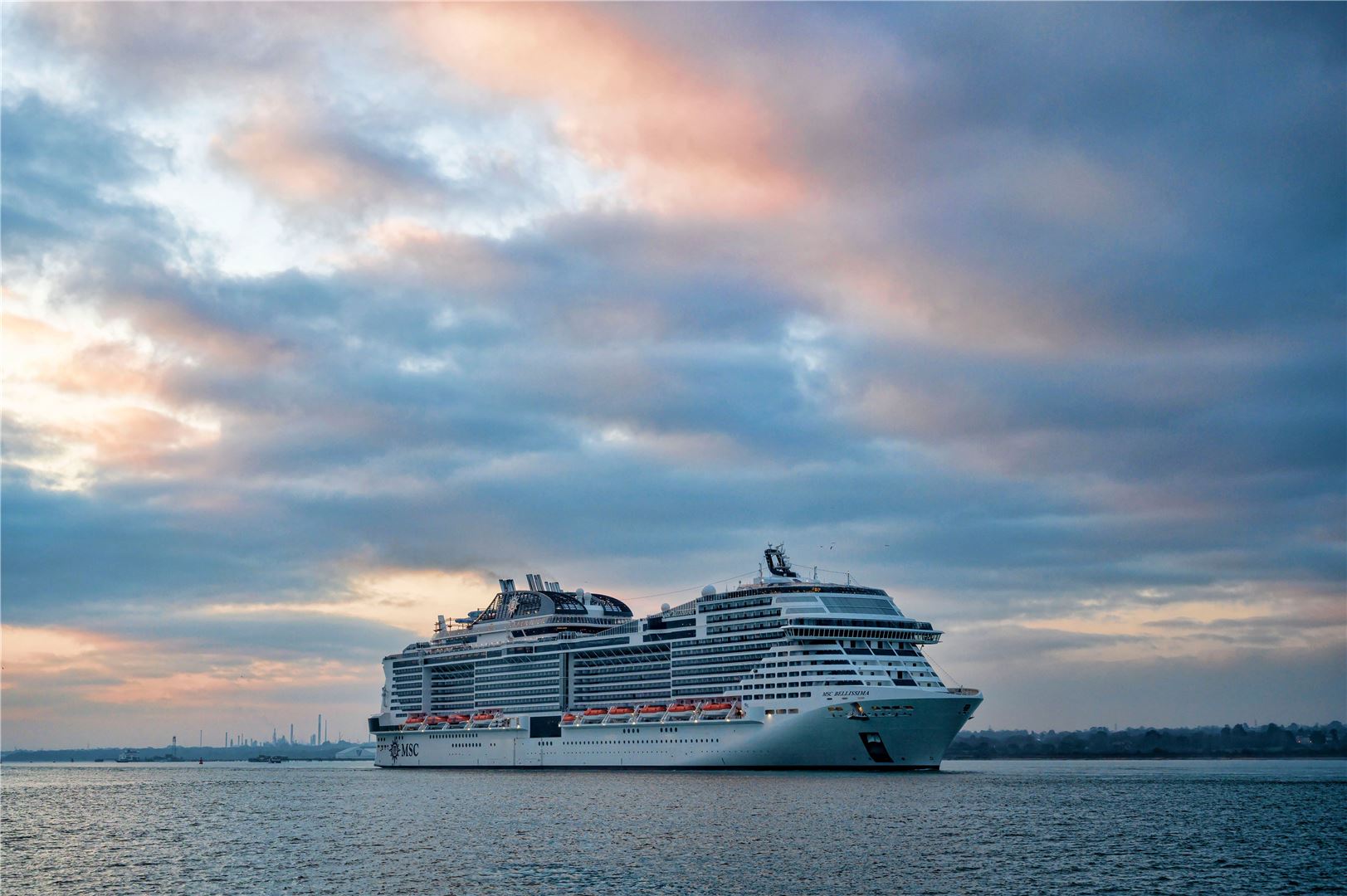 In the two years Ken Muskat spent away from MSC Cruises, working as CEO of Royal Caribbean's SkySea Cruise Line in China, a lot has changed for the cruise line. Meraviglia debuted in June 2017, a ship that entered service as the fourth largest vessel in the market. That was followed by MSC Seaside in December 2017 and then Seaview in June 2018, the fifteenth ship in the line's rapidly growing fleet.
Now Muskat, who officially rejoined the cruise line last month as EVP chief operating officer for the U.S., comes back onboard in a new role that will see him have a hand in marketing, sales, public relations, hotel operations, and revenue.
"It feels great being back at the brand and it was a privilege and I was honored that there was an opportunity to come back," Muskat told Travel Market Report onboard Bellissima during its christening weekend. "I learned a lot in the last two years."
Despite everything that has changed, Muskat said one thing remains steady for MSC. "I have always been a huge advocate of the trade," he said. "It has always been the main way that we source our customers. We will continue our focus on the trade. We want them to partner with us as much as possible."
Muskat and his team are now focused on "ensuring that the travel agent community is aware off all those advancements that we made. "
What else advisors should know
MSC's rapid expansion is targeting U.S. consumers — eventually, the line will have four different classes of cruise ships serving the North American market. And there will be ample opportunities for local advisors to see the brand-new MSC ships.
For one, Meraviglia will be coming to New York in October, homeporting there before moving to Miami. "We think the ship is going to be a tremendous success in those markets," Muskat said. "It's just yet another amazing class of cruise ships for advisors to sell."
MSC will offer opportunities for advisors to get onboard Meraviglia in both cities (MSC did the same when it positioned a ship in Los Angeles during its world cruise earlier this year). Muskat and his team feel that, if advisors are able to experience the ships first-hand, they'll understand that each vessel "sits above" the rest of the ships in the same market.
"It's extremely important for agents to understand all of our new build and new products," he said. "When agents get on an MSC ship, there's a five times greater chance of them selling the product."
For agents who haven't sold MSC before, they should know that the ideal guest for the line is people who "are open-minded, like to interact, and like different cultures," Muskat said. It's truly an international cruise line — it has hosted more than 170 nationalities onboard. And Zoe, the new MSC personal assistant that debuted on Bellissima this past weekend, speaks seven different languages: English, French, Italian, Spanish, German, Brazilian Portuguese and Mandarin.
It's also a line that keeps guests coming back. "When we get that right customer onboard, that satisfaction soars through the roof," Muskat said.
Agent training opportunities
For training, MSC launched its MSC Academy in 2017 specifically to help the trade keep up with what's happening with the brand. The program offers multiple courses, quizzes, and checkpoints, along with some ideas, voiceovers and an audio pronunciation guide — all to give agents insight into MSC's brand history, sailing destinations, the MSC Voyagers Club, onboard experiences and more.
MSC offers travel advisors commissions on pre-booked and pre-paid ancillary items such as shore excursions, beverage packages, specialty dining and spa treatments, as well as the cruises themselves.