MSC Cruises Takes Next Step Toward Opening Ocean Cay Marine Reserve
by Daniel McCarthy /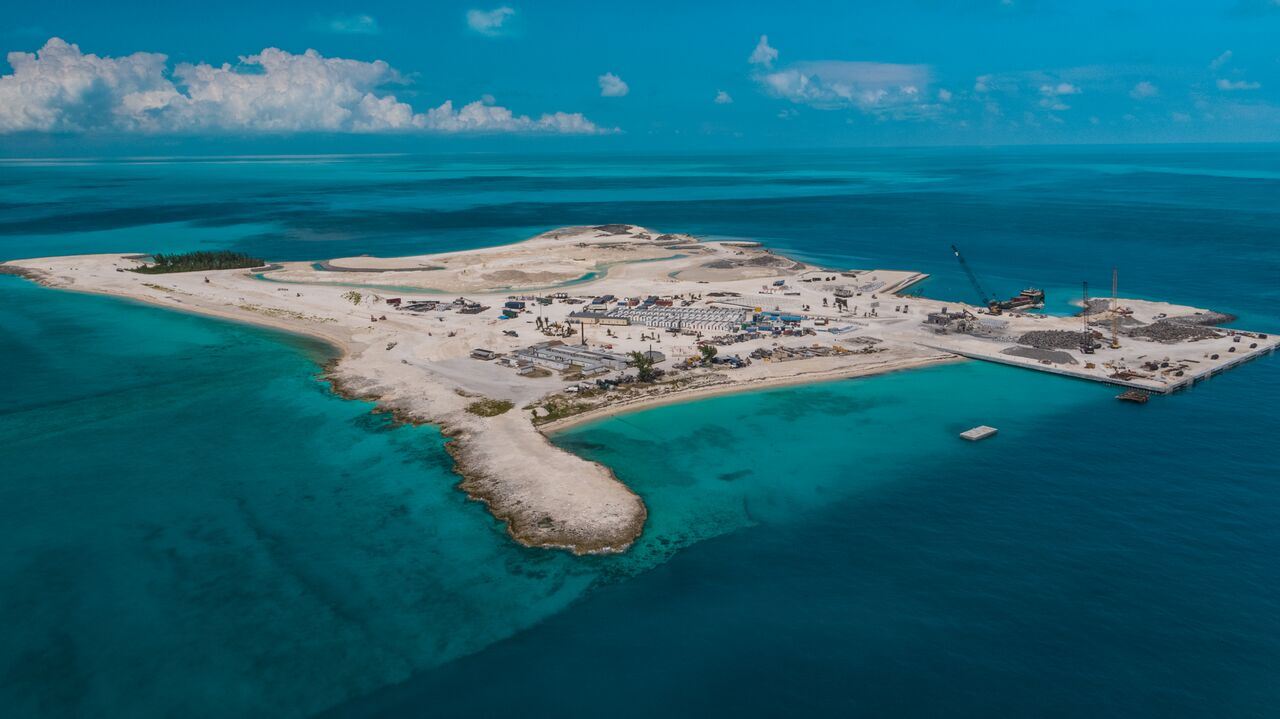 With one year to go until the official opening, MSC Cruises this week showcased work being done to Ocean Cay MSC Marine Reserve, the Bahamas cruise port that the cruise line is designing exclusively for its guests.
The project is entering its final phases and MSC is still eyeing November 2019 for the official launch. This week, MSC began planting trees as part of a plan to plant over 75,000 native shrubs and plants on the island, including more than 60 types of indigenous Caribbean plants.

The MSC team at Ocean Cay Marine Reserve.
"It was a very special moment to be on the island together with the team that has been working non-stop on this incredible project, to see how our vision is starting to take shape," Executive Chairman Pierfrancesco Vago said in a statement.
Next, MSC will start working on the island's lighthouse and other environmentally friendly structures, including bars and restaurants, and housing for staff on the island.
"I can't wait to welcome, in one year's time, our first guests to this truly magical place, a one-of-a-kind island experience that will set new standards for a private island experience in the Caribbean," Vago added.
MSC initially signed a 100-year lease agreement, in December 2015, with the Bahamas Prime Minister to occupy and develop an island exclusively for MSC guests. The plans were delayed 10 months in September 2016.
When it opens, Ocean Cay will be the largest development of any cruise line in the Caribbean; its 95 acres, including 11,400 feet of beachfront spread across eight beaches, will host a family beach and kids' restaurant, an inland lagoon, a zip wire, and a wedding pavilion. The Cay will also have a shallow water lagoon in the center of the island.
It will feature a pier that will allow MSC's ships to dock alongside the island, letting guests simply walk onshore from the ship.