Marriott Guests Will Be Able to Order Room Service and More Through Amazon's Alexa
by Jessica Montevago /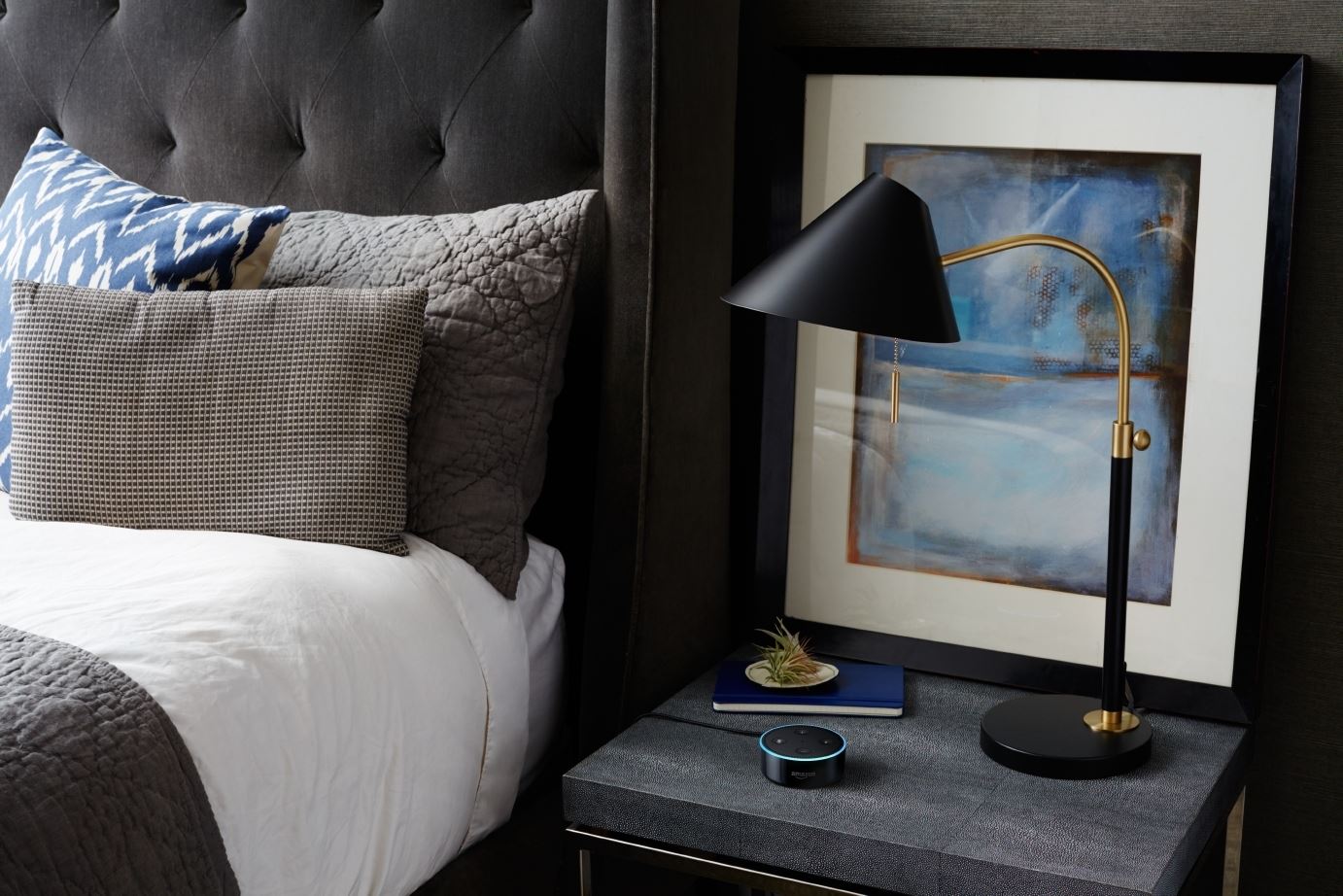 Amazon has partnered with Marriott International to add voice-controlled Echo speakers into some guestrooms, as the company looks to expand its presence in the hospitality industry.
Through the Alexa-enabled devices, guests will be able to request hotel services like room service or housekeeping, call the concierge, and request information. Alexa for Hospitality can also be configured to provide controls for in-room devices like lights, thermostats, blinds, and TVs to their individual preferences or ask Alexa to play music.
"So many of our guests use voice technology in their homes, and we want to extend that convenience to their travel experience," said Jennifer Hsieh, vice president customer experience innovation at Marriott, adding that guests of Charlotte Marriott City Center and Marriott Irvine Spectrum will be among the first to experience a curated list of Alexa for Hospitality features.
Marriott-owned hotels will introduce the new initiative, beginning this summer, across its Marriott Hotels, Westin Hotels & Resorts, St. Regis Hotels & Resorts, Aloft Hotels, and Autograph Collection Hotels brands.
Amazon said it plans to allow guests to connect to their own accounts, so they can play their own music, among other things. When a guest checks out, Alexa for Hospitality would automatically disconnect their Amazon account from the in-room device.