New Apple Vacations President John Tarkowski is Setting His Course
by David Cogswell /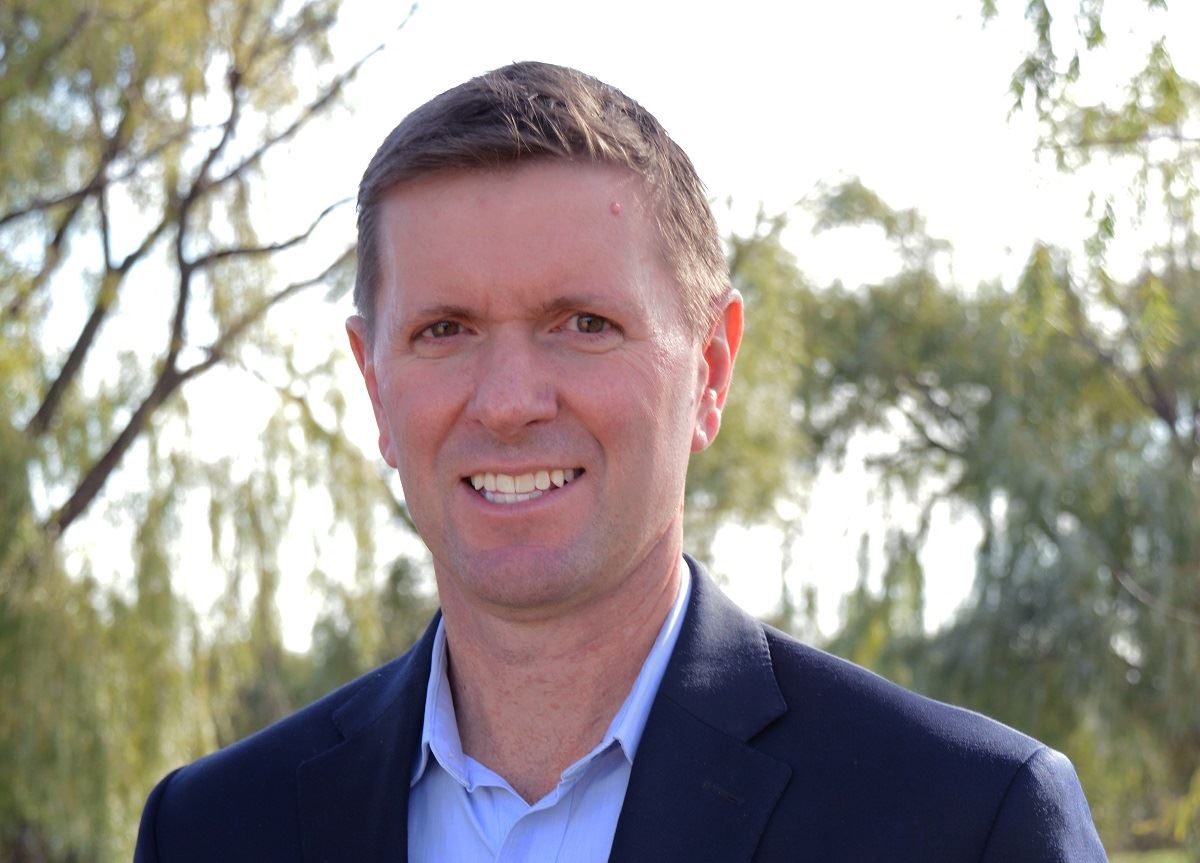 John Tarkowski took over as president of Apple Vacations on Jan. 1. He succeeds Tim Mullen, the son of John Mullen, who founded the retail agency, Atkinson & Mullen Travel, with his brother-in-law Al Atkinson in 1969; and then evolved it into a wholesale vacation packager, renamed Apple Vacations, in 1978.
Tarkowski joined Apple Vacations in 2004. He most recently served as vice president of planning and sales development. Previous to Apple Vacations, he worked at a series of positions in the Mark Travel Corporation, which he joined in 1993. The Mark Travel Corporation was acquired in April 2018 by Apple Leisure Group, the parent company of Apple Vacations.
Travel Market Report managed to catch up with a very busy John Tarkowski this week and asked him a few questions about his future plans for Apple. He has been so busy since taking over his new job that this was his first granted interview.
Can you give us a quick summary of your work history leading to this point?
I started at The Mark Travel Corporation, where I held various product management, director and general manager positions, and learned all aspects of the tour operator business over the course of a decade.
I joined Apple Vacations in 2004, and spent the last 14 years strategizing and engaging with the retail community in my role as vice president of planning and sales development. Now, we're all part of the One ALG family, so things have come full circle — only I'm in a much stronger position to advocate for the travel advisors who were instrumental in making Apple Vacations so successful.
How do you see your challenge as the new president of Apple?
Our greatest challenges are the same ones faced by the travel advisor community. Adapting to their needs remains one of my primary focuses. We're not just driving growth for Apple Vacations — we're committed to helping our travel advisors grow alongside us. Product support and training, value-added offers, social media marketing tools — it's all at their fingertips. And we're constantly refining it and developing more ways to make them more successful.
We're transitioning to a new booking portal that will provide travel advisors with some capabilities we didn't have previously, such as email quote functionality and direct connectivity to many hotels, making our pricing more competitive in real time.
Additionally, making enhancements in VAX will be much easier for us than system enhancements were in the past. These developments will ultimately help our partners become more efficient. No transition is without its challenges, and we have certainly had our share this past winter.
The good news is that we have taken various steps to rectify these issues and you will be seeing ongoing changes and enhancements in the weeks and months to come. I have an incredible team behind me and a tremendous amount of faith in the colleagues I have worked with side-by-side for years. Together with the travel advisor community, we will achieve new growth and greater profitability.
What is your mandate from ALG?
The mandate from ALG is essentially to continue doing the things that made Apple Vacations an indispensable resource for travel advisors since 1969 — only on an even larger scale. This is best summed up by the One ALG mantra: Better Together. Stronger Together.
We're one of six uniquely specialized tour brands within a vertically integrated company. We're able to leverage our size and power to help travel advisors thrive in an increasingly competitive market. We remain steadfast in our commitment to delivering the products and support mechanisms our partners need in 2019 and beyond.
What are your plans for the immediate and long-range future?
In the immediate future, we're devoting a great deal of resources to getting travel advisors trained and transitioned onto My AppleOnline, powered by VAX VacationAccess for bookings traveling May 1 forward. We've added quite a bit of new hotel product over the last year and will continue to do so in the coming months. Agents can look forward to educational initiatives on what's new in our portfolio. We are working on improvements to processes, policies, and staffing plans to strengthen our service levels. Additionally, we are developing more positive enhancements to VAX that many of our best travel advisors have been recommending.
What new programs, products or destinations does Apple Vacations have in the pipeline now?
We are continually adding new hotels, and I am definitely interested in expanding our destination portfolio — many of our best travel advisors have expressed interest in selling more destinations through Apple Vacations. I would also love to see us expand our charter footprint into some new origin markets.
These are all strategies that are currently on the table. However, our biggest focus right now is obviously a smooth transition to VAX and integrating the Travel Agent Café with My AppleOnline 4.0 powered by VAX VacationAccess. During Amazing Agents Month in May, we will unveil some unprecedented rewards and incentives for travel advisors using the new system.