New York is Suing the DHS for Global Entry Ban
by Daine Taylor /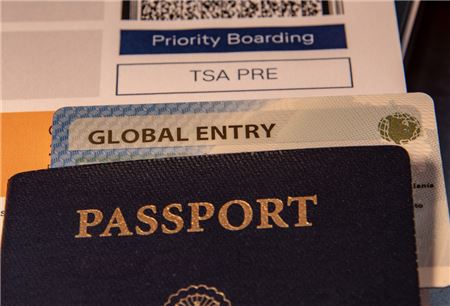 The state of New York is filing a lawsuit against the Department of Homeland Security (DHS) over its recent decision to ban New York residents from enrolling in several Trusted Traveler Programs, including Global Entry, because of disagreement over a new "Green Light Law" that New York adopted last year.
According to Acting Department of Homeland Security Secretary Chad Wolf, New York's "Green Light Law," which makes it easier for undocumented immigrants to apply for a driver's license in the state, jeopardizes Immigration and Customs Enforcement's "objective of protecting the people of New York from menacing threats to national security and public safety."
Part of the "Green Light Law" prevents the DHS from accessing New York's DMV records in order to determine whether a (Trusted Traveler Program) applicant meets program eligibility requirements, and because of this, the DHS has deemed that New York residents will no longer be eligible to enroll or re-enroll in U.S. Customs & Border Protection's Trusted Travel Programs.
"We are taking legal action to stop the federal government from inconveniencing New Yorkers to score political points," said Gov. Andrew Cuomo. "Don't try to extort me. And don't try to extort New Yorkers. It won't work."
Cuomo argued that the DHS only sought access to the state's DMV records as a means to target the state's Green Light Law.
Other lawmakers have responded to the DHS ban by appealing to the administration that the ban would ultimately do more harm than good. "The President's new (Trusted Traveler Program) policies will negatively impact hundreds of thousands of New Yorkers, travelers and workers within a year," said State Attorney General Letitia James. "It will slow down commerce, it will cost our economy, all while posing a significant threat to public safety."
State representatives submitted a letter to Acting Secretary Wolf, citing the lack of forewarning regarding the drastic policy change: "You failed to provide any notice to our congressional delegation about your decision. Rather, we learned through reporting that a letter was sent to the New York State Department of Motor Vehicles (DMV) alerting them of this policy change, which will immediately impact roughly 50,000 to 80,000 New York State residents with applications pending and another 150,000 to 200,000 New York State residents per year, who are trying to renew membership. This is of great concern and unacceptable to many of our constituents," the lawmakers wrote in their letter.
Currently, about 80,000 New York residents who have applied for one of the Trusted Traveler Programs have already had their applications denied, and another 175,000 who are currently enrolled will have their membership expire this year, according to the DHS.